Caper and caraway braised pork loin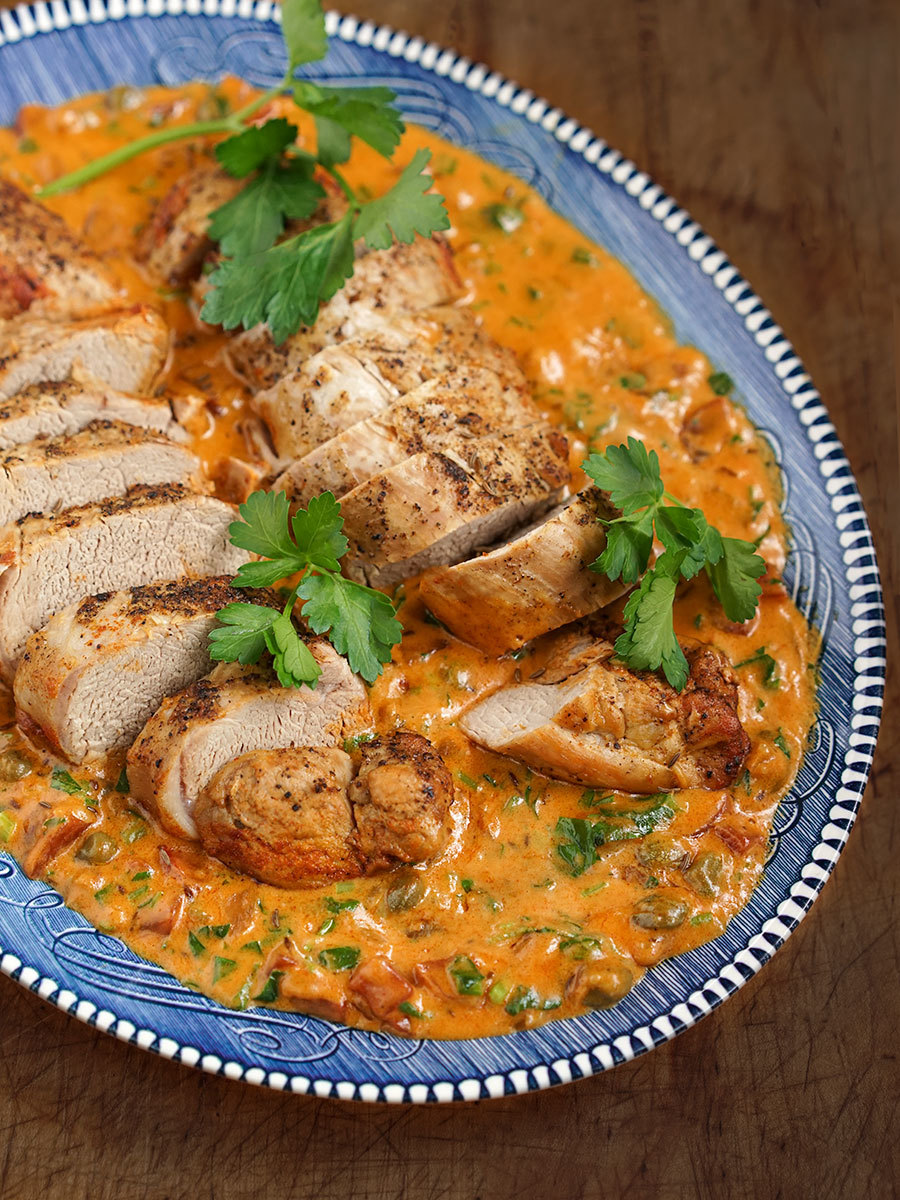 Eastern Europe is awash with a variety of recipes much like this. The fragrant, creamy, caraway and paprika sauce makes this dish bold and comforting.
Method
1

Heat oven to 350 °F. Generously salt and pepper filets.  

2

Heat a casserole on medium with oil. Brown filets 3 to 4 minutes per side. Place filets in a soup dish. 

3

Add chopped onion, diced carrots and celery to the casserole. Sauter lightly 4 to 5 minutes.

4

Incorporate caraway seeds and paprika. Mix continously for 30 seconds. Pour in stock and bring to a boil. Place filets and their sauce in casserole, cover and cook in the oven for 1 hour.

5

Put lemon juice, sour cream and flour in a bowl. Mix well.

6

Remove the casserole from the oven and set pork filets aside on a plate.

7

Incorporate capers into the casserole, then add the cream mixture. Place on medium heat and bring to a boil, mixing continuously to thicken the sauce.

8

Add herbs of your choice.  

9

Carve the meat and serve with the sauce.