Cardamom Café au lait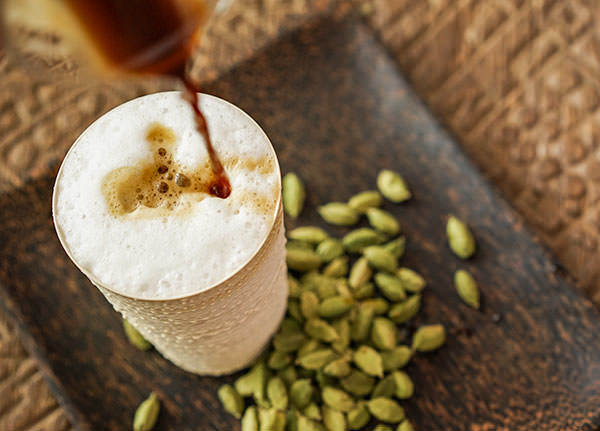 In India and the Middle East, coffee and cardamom are a classic combination.

Ingredients
Ground coffee, espresso style
2 tsp cardamom,  ground
1 cup milk
½ cup half and half or cream
Sugar, to taste
Préparation
1

Mix ground coffee with cardamom then brew a concentrated, strong cup.

2

Heat milk, coffee cream and sugar in a pot. Beat the mixture using a whisk until foamy. Stop when the mixture is about to boil.

3

Pour the milk mixture into a large glass then add the coffee.