White Curry with Leeks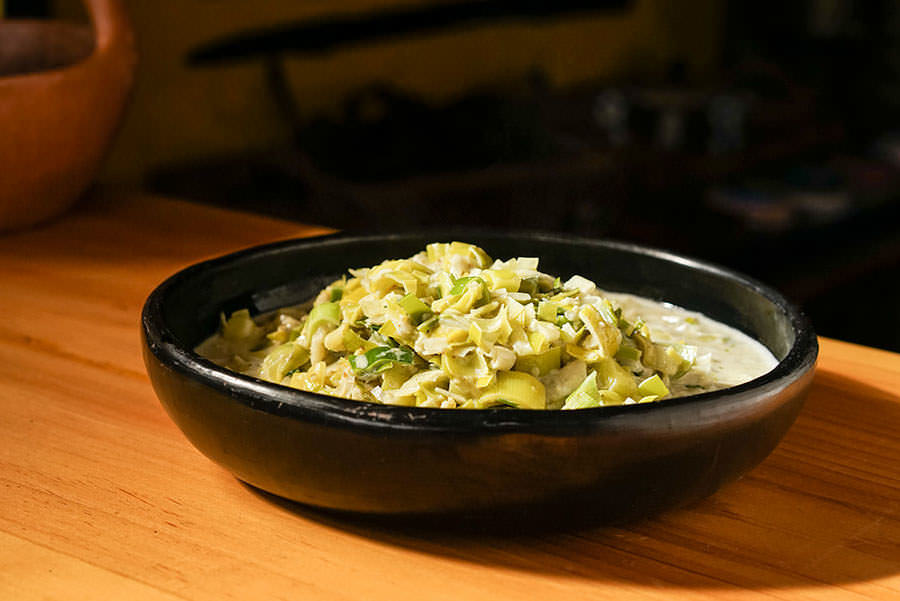 This leek recipe is inspired by a popular Sri Lankan dish, which can also be prepared with the sweet, aromatic White Curry. Use both the whites and greens of the leeks.
Method
1

Grind spices and place in a food processor with garlic, ginger and chile. Purée. Add a little water or coconut milk if needed.

2

Heat a large pot on medium-high. Add oil and curry paste and sauté until fragrant and cooked, about 3-5 minutes. Add coconut milk and lemongrass and bring to a boil.

3

Add leeks to the curry. Salt and pepper. Cook until vegetables are to your liking, firm or tender, between 10-20 minutes.