Caribbean Mussels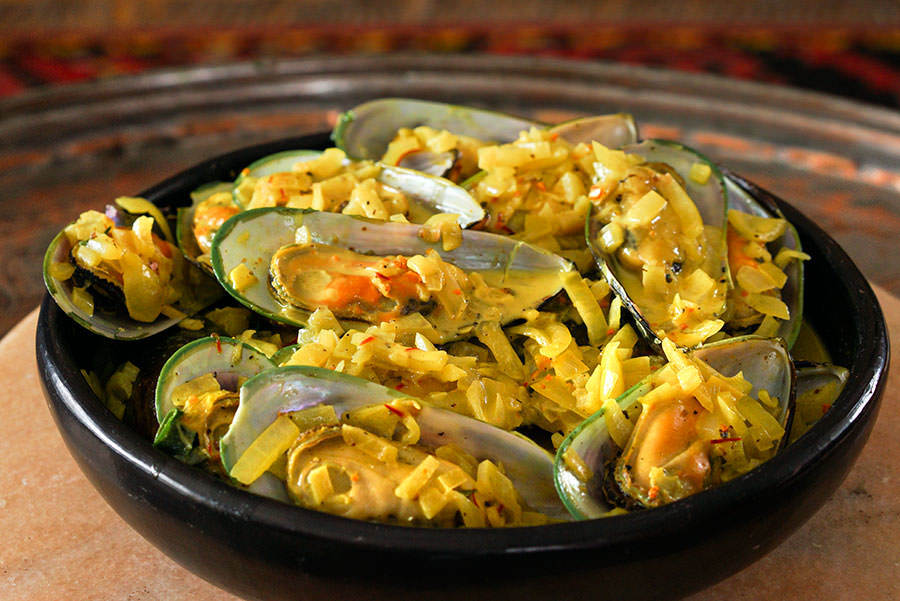 The Colombo spice blend is emblematic of the French Caribbean. It's most commonly used in meat dishes, but it also pairs wonderfully with saffron and seafood.  
Method
1

Wash mussels well and set aside.

2

Infuse saffron in 2 Tbsp boiling water. Set aside. 

3

Heat oil and sautée shallots and ginger for 1 minute.

4

Add the mussels, Colombo and stir well.

5

Add the wine, saffron infusion and coconut milk. Cover and bring to a boil.

6

Cook for a few minutes until the mussels open.

7

Add orange blossom water, stir, and serve.