Lorna's Red Beans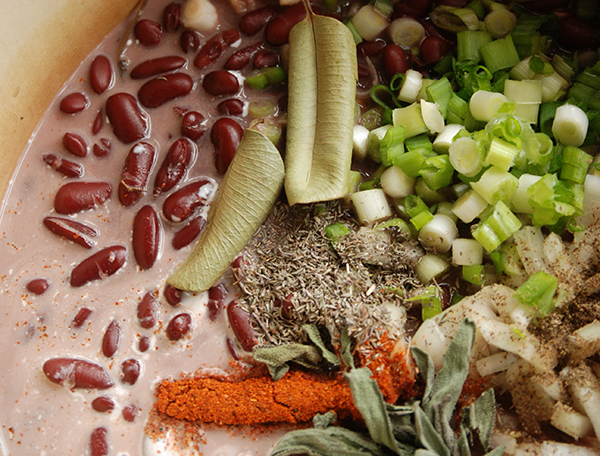 Ethné's mother Lorna would rather eat than cook. However, these Caribbean-style red beans with coconut milk are one of her signature dishes. Real Caribbean-style beans with an Ethiopian flare.
Ingredients
6 cups of cooked red beans with their cooking liquid
2 onions, diced
6 cloves Garlic, finely chopped
1 bunch of Green Shallots, chopped
1 Tbsp fresh Ginger, finely chopped
2 Tbsp Ethiopian Berberé, ground
1 Bay Leaf
1 tsp Sage
1 sprig of Thyme
Black Pepper, to taste
Salt, to taste
1 ¾ cup Coconut Milk
Method
1

In a large pot, combine all the ingredients. Bring to a boil.

2

Let simmer on low heat until the beans begin to fall apart and thicken the sauce (1 - 1 ½ hours). With a wooden spoon, stir regularly to prevent the beans from sticking to the pan.