Caribbean Red Beans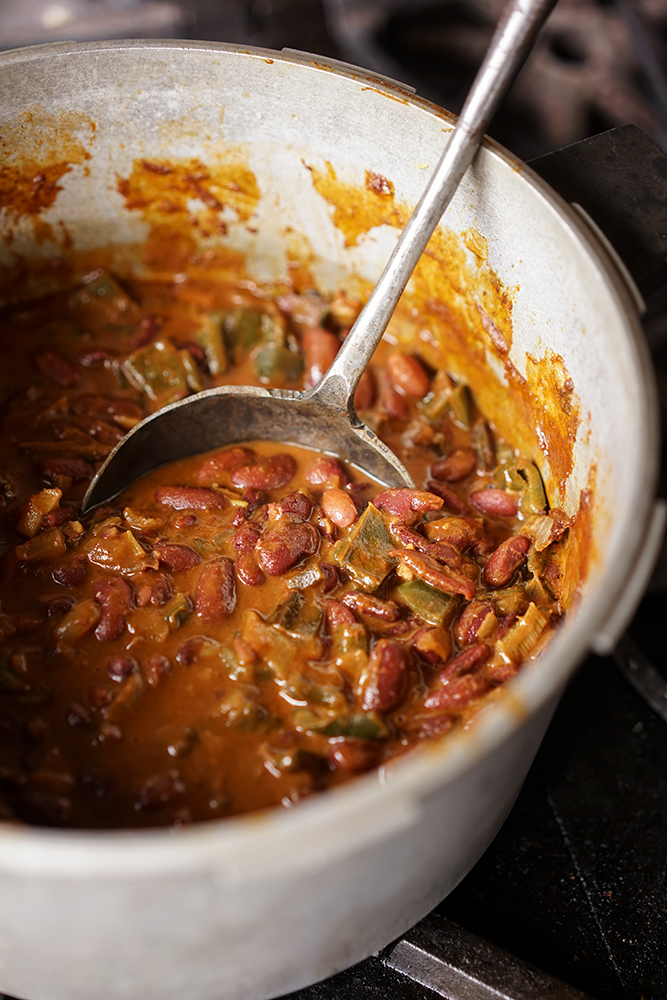 We love this fragrant, vegetarian dish accompanied by Creole rice and a variety of hot sauces. The beans freeze well. 
Ingredients
2 medium onions, chopped 
1 celery branch, chopped 
1 green Bell pepper, diced 
¼ cup olive oil 
4 garlic cloves, chopped 
1 packet green onions, chopped 
2 Tbsp Caribbean Layover spice blend, ground 
2 Tbsp smoked paprika 
1 tomato, diced 
4 cups cooked red beans 
Salt to taste
2 cups coconut milk
Method
1

Place the onion, celery, bell pepper and oil in a saucepan. Heat on medium and cook for 5 minutes. Add the garlic, green onions, ground spice blend, smoked paprika and tomato. Cook 3-4 minutes more.  

2

Add the red beans with their liquid, coconut milk and salt. Bring to a boil and simmer for 20 minutes, stirring occasionally. Add a little boiling water if the sauce is too thick or cook some more if not creamy enough.