Caribbean roast chicken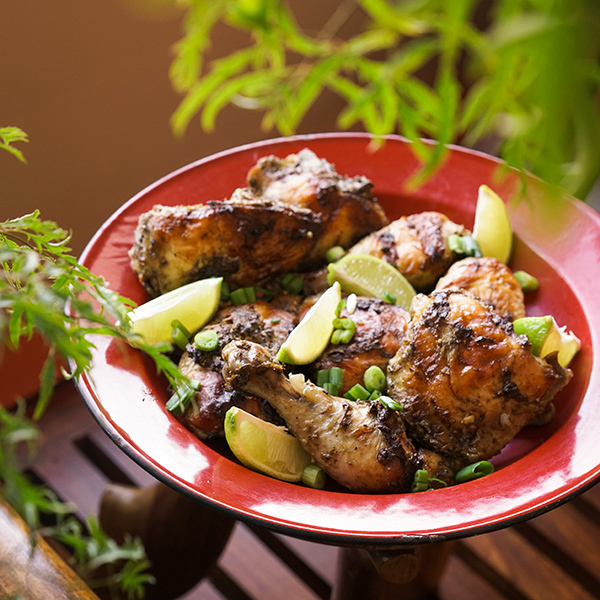 This typical West-Indian recipe can also be prepared on the grill. Excellent with chicken wings and thighs. 
If you don't have Angostura bitters, simply double the amount of zest and orange juice and add 1 tsp Soya sauce to the marinade. 
Ingredients
4 lbs chicken, cut into pieces   
Juice of one lime
¼ cup rum
3 Tbsp Caribbean Layover spice blend, ground 
6 garlic cloves
1 pack green shallots, chopped   
Juice and grated zest of ½ orange
2 Tbsp Angostura bitters
¼ cup olive oil 
Method
1

Place all ingredients, except the chicken, in a food processor. Grind well.

2

Transfer into a bowl with the chicken and marinate overnight in the refrigerator or for at least one hour at room temperature.

3

Heat oven to 375 °F. Place chicken pieces on a baking sheet and let rest 20 minutes at room temperature before placing in oven.

4

Cook for approximately 1 hour, until the chicken is cooked thoroughly.