Carne Asada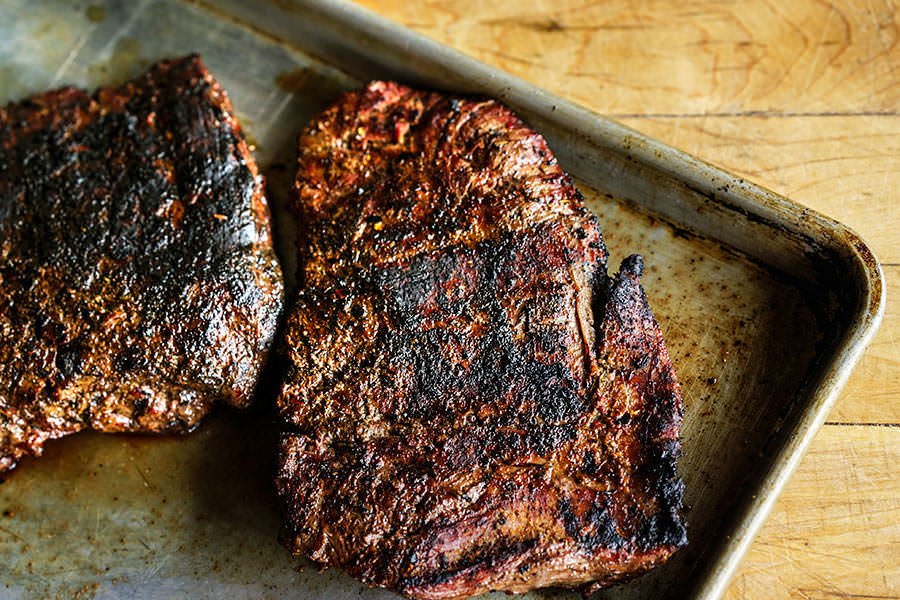 This northern Mexican classic can be found at every taco shop and cantina in America. It was originally meant to be fast, filling, and versatile, reflecting the needs of a mobile, desert-dwelling people with high standards of food quality. The secret is getting the meat as thin as possible so it cooks quickly. This will make for a dark, flavourful crust.
Method
1

Clean skirt steak if necessary, cutting off excess fat and connective tissue. Put in a plastic bag or cover with plastic wrap and pound with a meat tenderizer (or hammer or whatever) until the meat is thin- under an inch or so. Unwrap and pat dry if necessary.

2

Mix salt and ground spices together. Rub all over the meat and let rest for at least an hour.

3

Light your grill early to be sure it is well heated before cooking. The temperature should be quite high- the steak needs to cook quickly. Put the flattened steaks on the grill and cook for 2-3 minutes on each side, until the steak is cooked through (carne asada for tacos and burritos is almost never served rare). It should blacken a little.

4

Remove from heat and let rest for 10-15 minutes before slicing.