Carrot and Almond Salad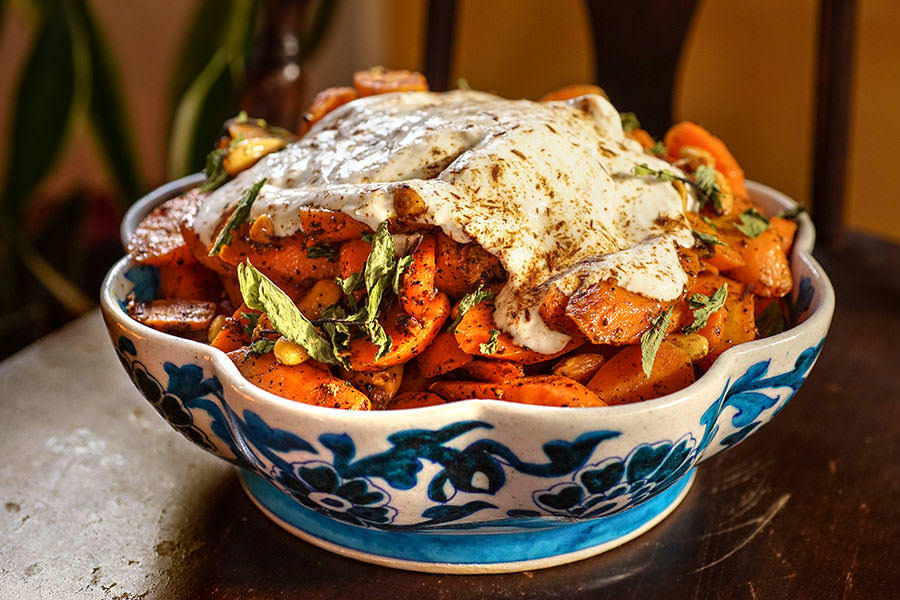 This easy, simple salad, featuring our classic Dhaba Masala, is about the best thing you can do with a pound of carrots.
Ingredients
1 lb carrots
5 Tbsp olive oil
½ cup whole almonds
2 slivers cinnamon
2 tsp Dhaba Masala, ground
Salt and pepper, to taste
2 Tbsp lemon juice
2 Tbsp dried mint
Method
1

Peel and cut the carrots diagonally into medium slices. Set aside.

2

Heat oil in a pan on medium and brown the almonds. (1-2 minutes). Remove the almonds using a slotted spoon. Set aside.

3

Add the cinnamon chips to hot oil and let brown for a few seconds.

4

Add the carrots, masala, salt and pepper. Mix and cook, stirring occasionally until the carrots are cooked to your taste. Add the lemon juice and almonds.

5

Place the carrots in a large dish to cool quickly, add the mint.

6

Garnish with a few spoons full of yogurt and ground cinnamon.