Carrot Potage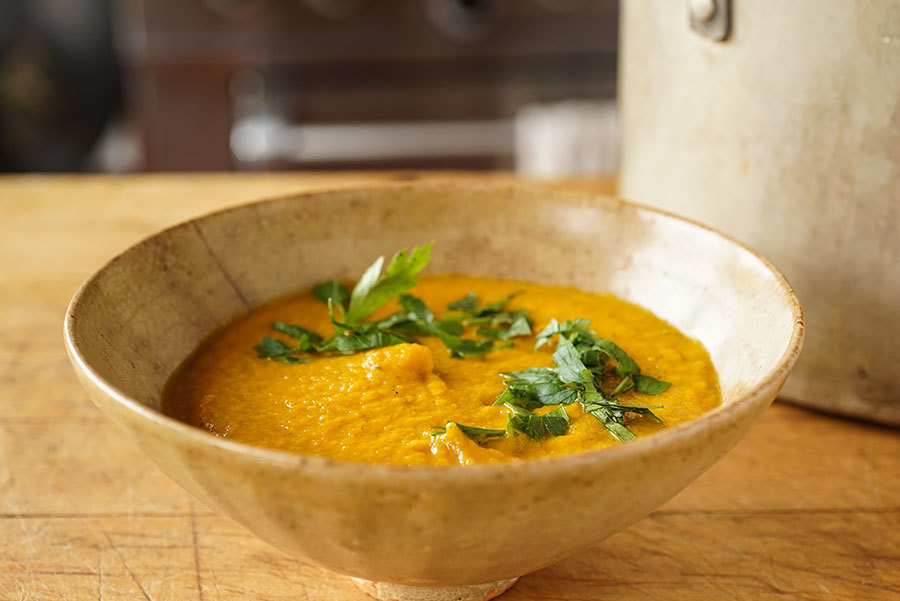 This soup is velvety and delicious, all thanks to our 1642 soup blend. Best with parsley or cilantro.
Ingredients
3 Tbsp butter
2 onions, diced
1 Tbsp 1642 Soup Blend, ground
10 carrots
2 medium potatoes
2-3 liters water or stock
Salt to taste
Method
1

Heat a pot on medium and sauté onions in butter for around 5 minutes.

2

Peel and chop potatoes and carrots into large pieces. Add to pot with spices.

3

Add stock and salt if necessary. Cook for around 35 minutes until the vegetables are cooked through.

4

Blend soup in a food processor or blender until creamy. Add more stock or water if soup is too thick.