Carrot Raita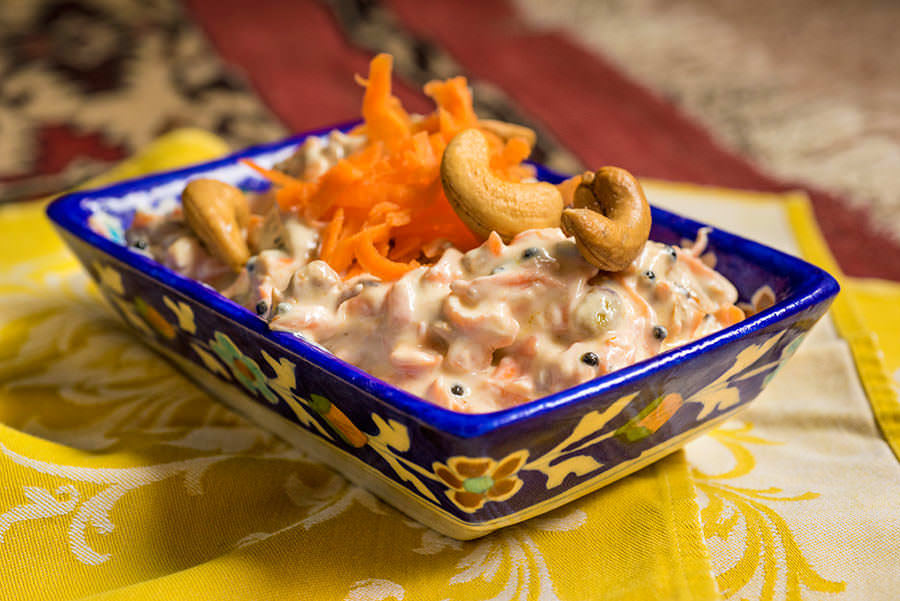 A great side for curries and indian dishes of all kinds.
Ingredients
1 cup yogurt
Salt to taste
1 pinch Reshampatti or Cayenne pepper, ground
½ cup grated carrots
2 Tbsp vegetable oil
1 Tbsp brown mustard seeds
1 tsp cumin, whole
¼ cup raisins
2 Tbsp cashews, crushed
Method
1

Put the yogurt, salt, and pepper in a bowl. Mix well.

2

Put the grated carrots on the yogurt without mixing.

3

Heat the oil in a small pot with the mustard seeds. Add the cumin when the mustard begins to change colour. Cook for a few seconds and add the raisins until they begin to swell (10-15 seconds).

4

Immediately pour over the carrots and mix well. Garnish with cashews.