Cascabel salsa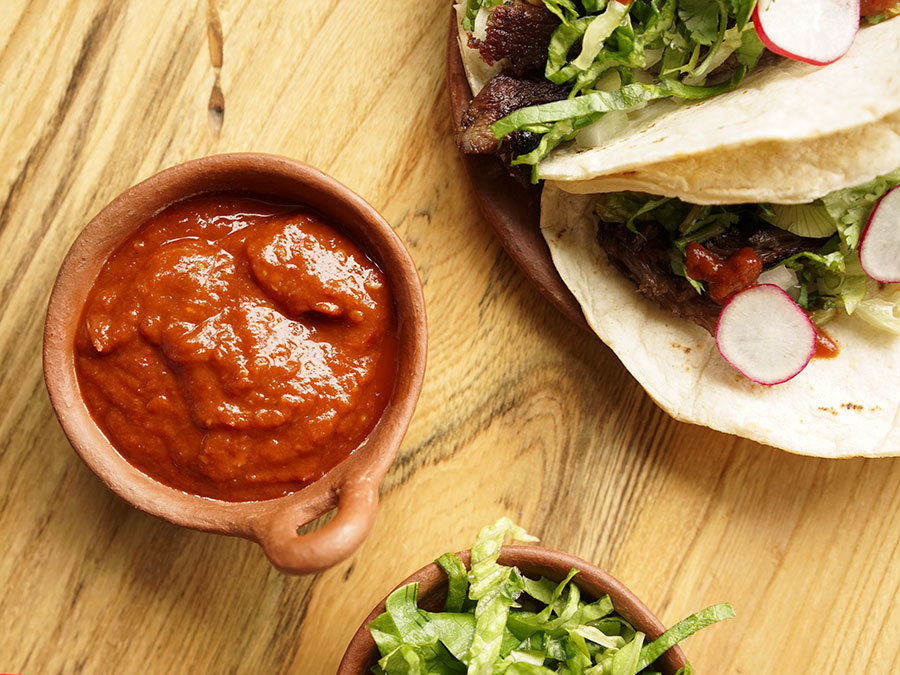 Cascabel is a small, fruity chilie that's barely hot and is often used in Central Mexico as a base for salsas. Serve this salsa with meat or fish tacos, with grilled vegetables or fajitas.  
Ingredients
3-6 Cascabel chiles (to taste)
2 medium tomatoes
3 garlic cloves, un-peeled 
1 tsp salt 
Method
1

Heat a cast iron pan on medium-high heat. Toast the chiles in the dry pan for a few seconds, to soften them. Open the chiles and remove the placenta (optional). Place in a small bowl then barely cover with hot water. Set aside. 

2

Meanwhile, grill the tomatoes until cooked and the skin begins to blacken (12-15 minutes). Repeat with the garlic (5 minutes).

3

Peel the tomatoes and garlic. Place in a food processor with the drained chiles and salt. Reduce to a thick salsa. Add some of the chile water if necessary to obtain a thick texture.