Celery Root Shepherd's Pie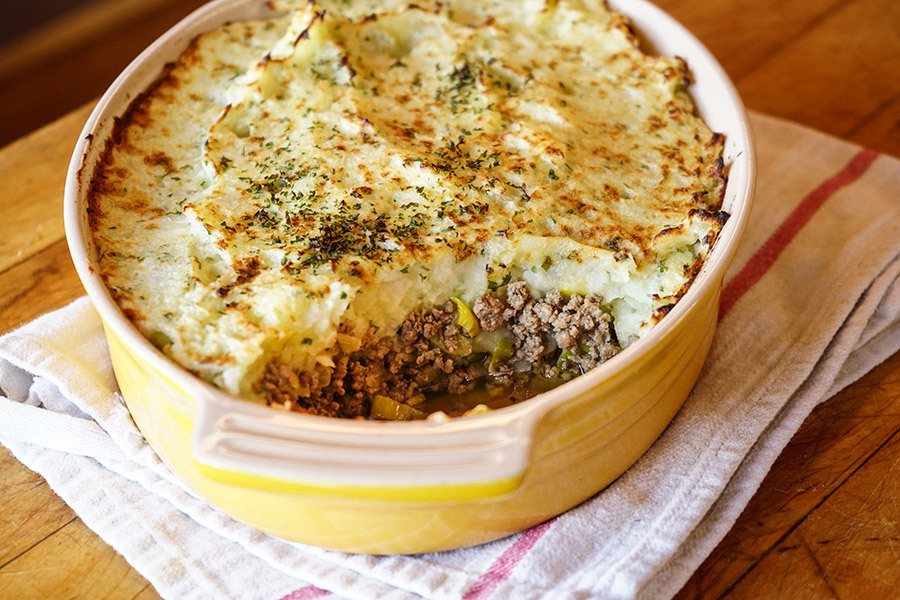 Shepherd's Pie is just like Cottage Pie except that's made with lamb. Feel free to add different vegetables or even top it with a little grated cheese for garnish. You can make it with ground beef, veal, pork, or even chicken if you like.

We've added the subtle but pleasing combination of celery root and herbs to the potato mixture. 

Method
1

Boil potatoes and celery root in a large pot of salted water. Drain when tender. 

2

Add butter, milk, and herbs. Salt and mash into a rough purée.

3

Heat a pot on medium and sauté leek in oil until its almost translucent.

4

Add meat and garlic. Sauté until meat is golden brown and cooked through.


Add spices and salt and stir well.

5

Heat oven to 350°F.

6

Spread meat on the bottom of a gratin dish and spread the purée on top.


7

Bake for around 15 minutes. Finish cooking with the broiler if you want a nice golden crust on top.