Yucatan ceviche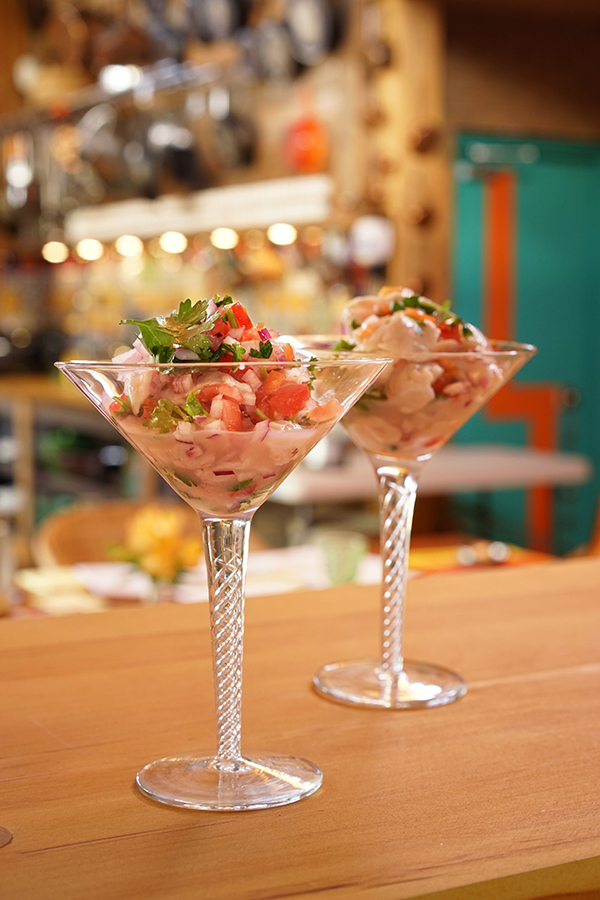 This recipe evokes our angling adventures on the sea with Mexican fishermen. Their technique was simple: no rod or reel - just hook, line and bait. Our ingredients were just as simple: limes, tomatoes, onions, habaneros, salt and a bowl. We would start making the ceviche right there in the boat after the first catch. It would "cook" for a few hours in the cooler, then we'd share it under the blazing Yucatan sun.
Ingredients
1 lb very fresh fish filet
---
½ cup lime juice
---
2 medium tomatoes, diced
---
1 small red onion, minced fine
---
Habanero, chopped, to taste
---
Salt to taste
---
½ cup fresh cilantro, chopped
Method
1

Cut fish into thin strips, about ½ inch thick. Place in a bowl; add lime juice. Mix well. Let stand in a cold place for 20 minutes to 2 hours.

2

Add remaining ingredients. Mix.