Chaye Dan - Tea Eggs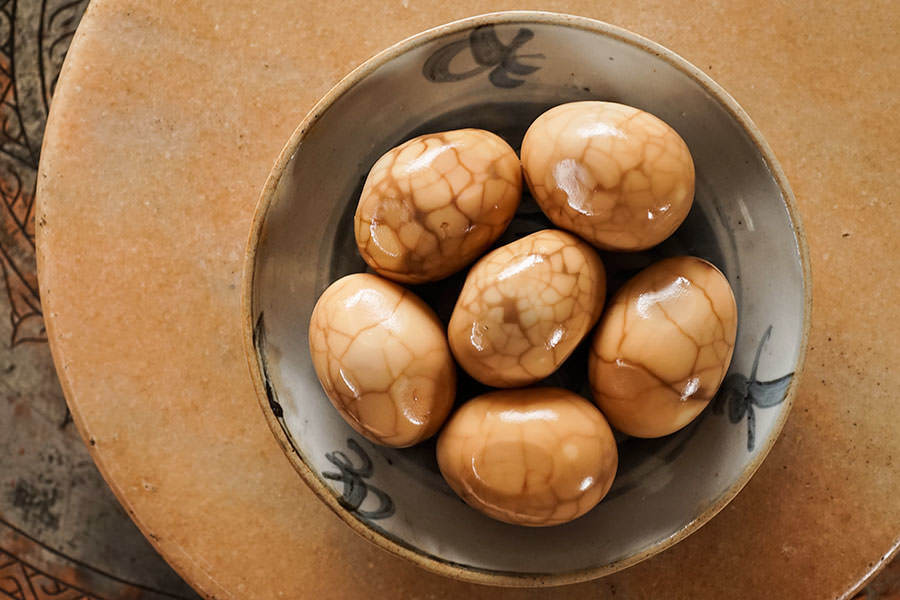 This is one of the easiest and most enjoyable of Chinese snacks. Tea eggs require only tea and water for a fun a flavourful marbling effect, and this basic recipe is infinitely modifiable. Our version highlights sweet and aromatic Chinese five-spice. Use any black tea at your disposal.
Préparation
1

Put tea, water, and seasonings in a medium pot and bring to a boil. Reduce heat to low and simmer.

2

Roll the hard-boiled eggs lightly on a cutting board with your hands to crack the shells slightly. They only need to crack a little to allow the liquid in- they should still stay on the eggs.

3

Gently place the eggs in the tea liquid and simmer for at least 30 minutes (but preferably several hours, simmering gently on the back burner).

4

Remove eggs from tea and peel. Serve with salt and pepper if desired.