Chermoulah Fish Tajine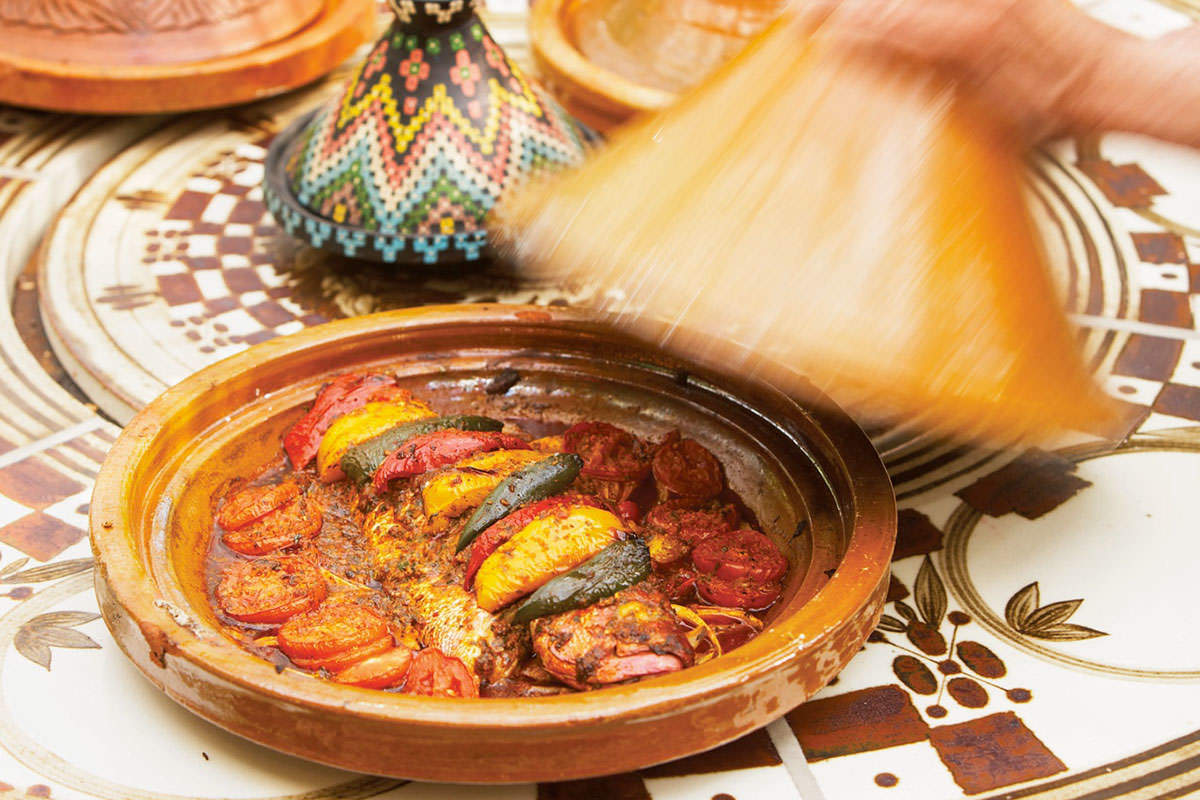 The advantage of slowly cooking this dish is that the spices have the time to penetrate the flesh of the fish thoroughly.
Ingredients
1 Snapper – 3 lbs
5 onions, sliced
6 Tbsp olive oil
2 tomatoes, chopped
2 Tbsp tomato paste
Salt
Pepper
1 red bell pepper
1 green bell pepper
1 yellow bell pepper
Method
1

Have your fish cleaned and scaled by your fishmonger.

2

Score the fish at its thickest end and rub all over with the chermoula - set aside.

3

Put onions and oil in a tajine (or a large pot) and place on medium heat, stirring occasionally.

4

Add the tomatoes, purée, salt and pepper when the onions begin to soften. Let simmer until it makes a sauce.

5

Add the fish and the chermoula.

6

Cut the peppers in four and clean them.

7

Place the peppers on the fish and pour the sauce over using a spoon.

8

Cook slowly for 1 hour on very low heat, covered.  Let rest for 30 minutes before serving.