Chicken liver mousse with bacon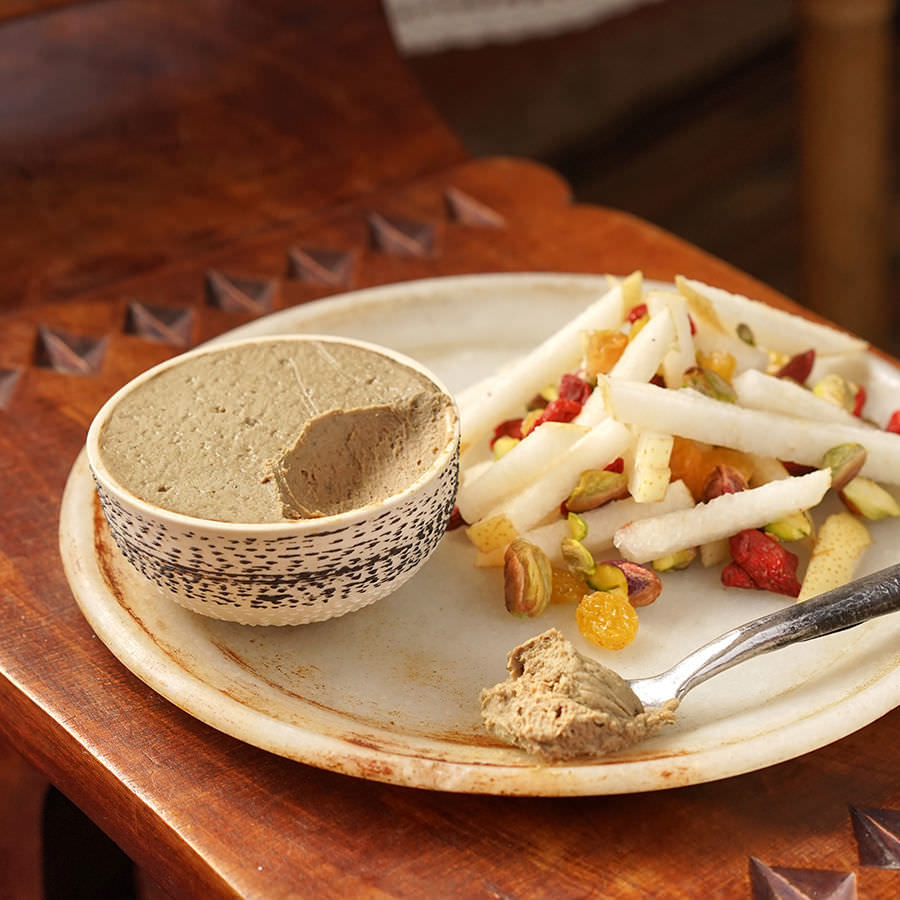 Liver mousse is an accessible way to integrate more offal into your diet. Once ready, it keeps for several days in the fridge, making it convenient for breakfast, as an appetizer, or to simply complete a meal.
Method
1

Rinse liver in cold water. Pat dry with a paper towel. Grind thyme, coriander and fennel.

2

Chop bacon. Put bacon pieces in a pan on medium heat with the shallots. Cook until bacon is melting but not brown, and shallots change color, about 3-4 minutes.

3

Add liver and ground spices. Sauté for 3-4 minutes. Pour in sherry and cook for another minute, until liver is slightly pink.

4

Place the contents of the pan into a food processor. Add remaining ingredients. Grind on high speed for 4-5 minutes to make a smooth paste.

5

Transfer contents to a fine-mesh sieve place over a bowl. Push the purée through the sieve with a soft spatula. Fill small jars with the mousse. Place plastic wrap over the surface of the purée and refrigerate at least 6 hours before serving. This mousse freezes well.