Chicken with citrus and Turkish spices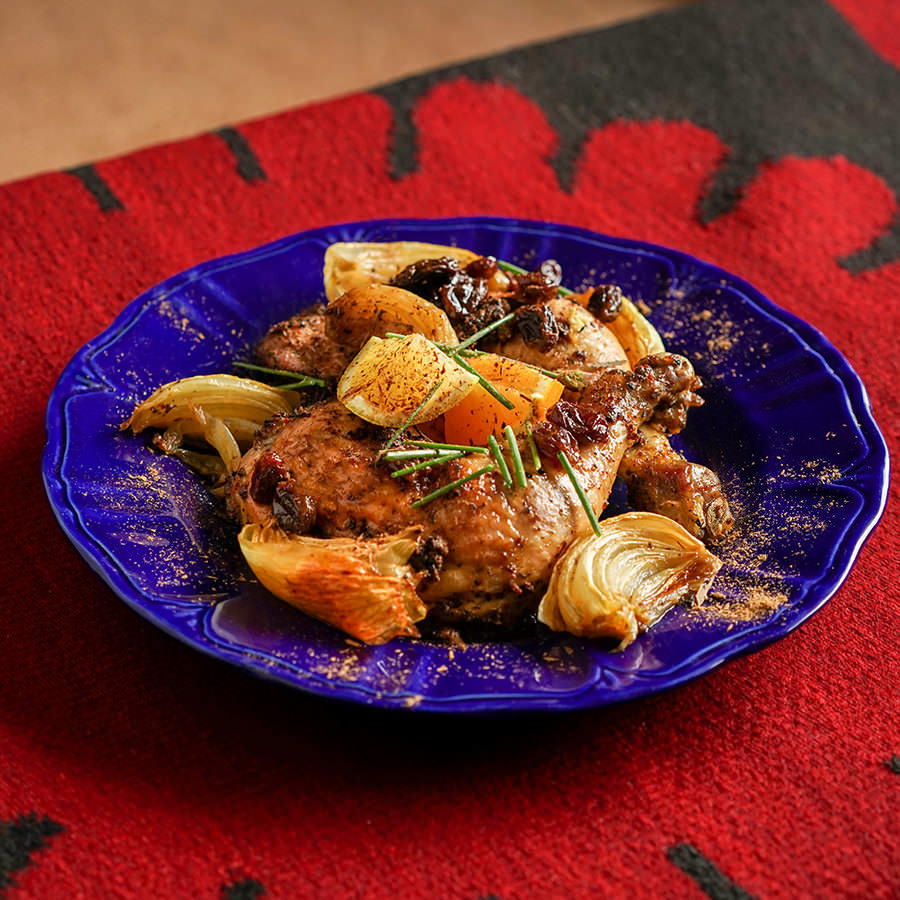 The secret to roasting pieces of meat and vegetables on a tray is to space them out properly, thus allowing them to cook evenly without boiling. This kind of recipe can easily become a meal in itself if you add some veggies around the meat. We also make a vegetarian version by replacing the chicken with whole carrots.

Method
1

Preheat oven to 325° F.

2

Put spices in a mortar and grind to a rough powder. Add salt, garlic and mint. Pound into a paste; incorporate oil.

3

Rub spice paste over chicken. Place chicken pieces on a baking tray, space so they do not touch. Cut onions into six pieces and arrange on a baking tray.

4

Juice the lemon and oranges and reserve peels. Soak raisins in juice.

5

Slice the citrus peels and place around the chicken and onions. Roast for around 1½ hours.

6

Remove baking tray from oven. Place chicken and onions on a plate. Discard citrus skins. Put baking tray on the stove on medium heat. Add honey, citrus juice and soaked raisins. Deglaze the pan by scraping it with a spatula and reducing the juice a little.

7

Pour the sauce over the chicken and sprinkle on the cinnamon. Garnish with mint leaves. Serve with taratur.