Chicken with lemon and mastic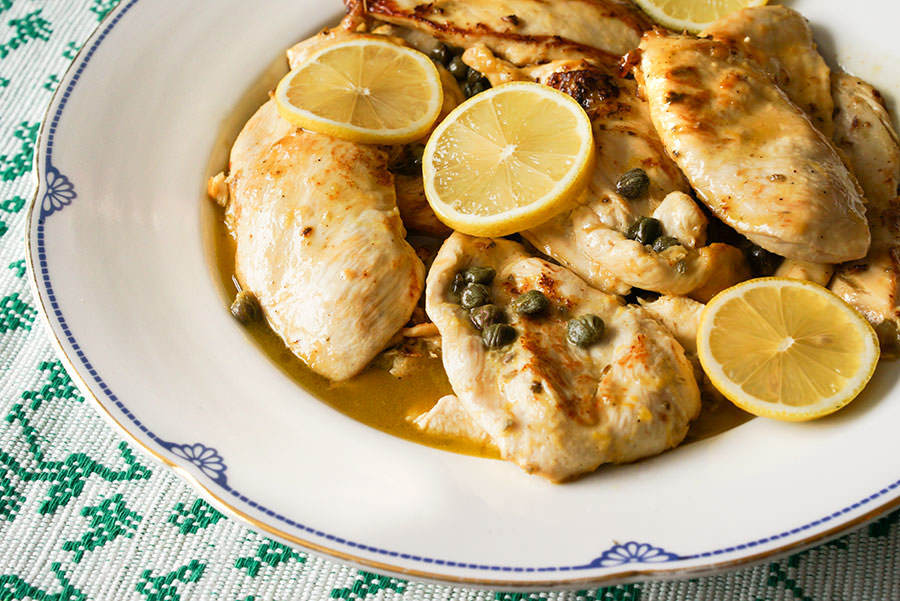 A lively, refreshing chicken recipe.
Mastic is a rare spice that comes from the island of Chios, in Greece. It's aroma evokes both mint and pine and works wonderfully with citrus and wild herbs, such as sage.
Method
1

First, grate the zest of both lemons in a bowl. Then add the juice of one lemon.

2

Slice the chicken breasts in thin escalopes. Marinate chicken 5 minutes in the lemon juice with zest.

3

Add the sage, garlic and flour to the bowl. Add salt and pepper and mix well.

4

Heat a large pan on medium. Pour in the oil and brown the chicken.

5

When the chicken is almost cooked, add the capers, wine, remaining lemon juice and mastic.

6

Cook and stir delicately until the chicken in cooked and the cooking juice is reduced.