Chicken Yassa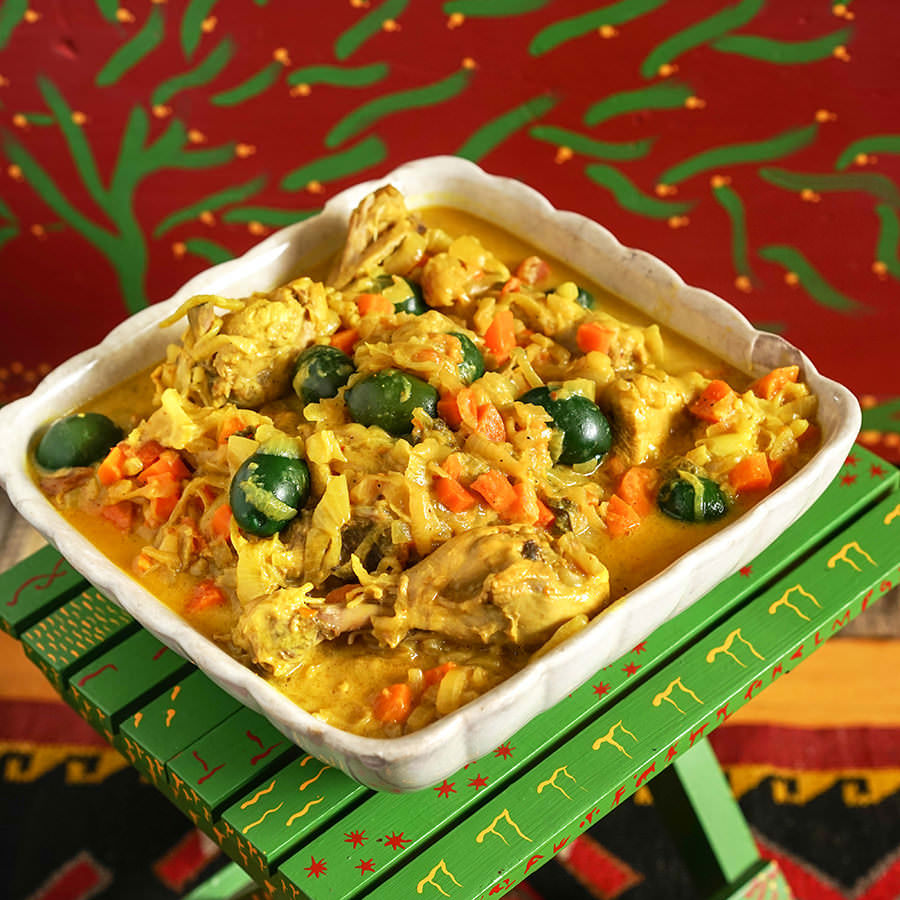 Chicken stewed in sweet, succulent onions, balanced with the acidity of lime: What's not to like? In Senegal, each family has its own version. Here's ours.

Ingredients
3 lbs chicken, cut into pieces
1 tsp pepper
1 tsp dry ginger
1 tsp Reshampatti pepper
4 cloves garlic
1 tsp salt
½ cup lime or lemon juice
6 Tbsp coconut oil
6 cups onions, sliced
2 tomatoes, chopped fine
½ tsp ground turmeric
2 carrots, diced
1 bay leaf
½ tsp thyme
1 cup chicken or vegetable stock
Method
1

Remove skin from chicken if desired. Place in a bowl.

2

In a mortar, mash pepper, ginger, chile, garlic and salt. Reduce to a purée and incorporate lime juice. Pour onto chicken and mix well.

3

Pour oil into a large pot and cook onions on low heat for 1 hour until melting. Add tomatoes and turmeric. Continue cooking on low heat for another 15 minutes.

4

Incoroporation chicken with marinade, carrots, bay leaf, thyme and stock. Cover: nudge the heat up a tick and simmer for 30 minutes. Check if chicken is done and cook longer if necessary.

5

Incorporate mustard and olives. Remove from heat and let rest at least 15 minutes before serving.