Chile con carne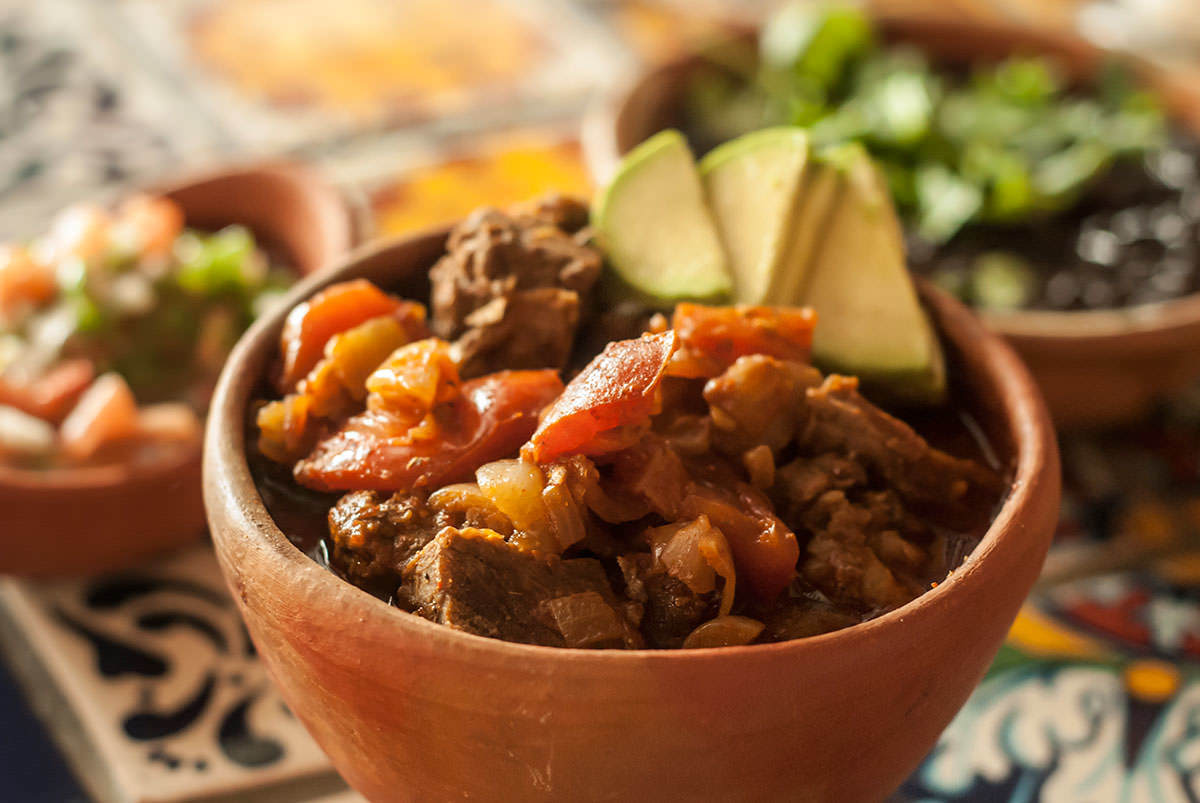 This genuine rendition of chili con carne is best with tender cubes of meat. Accompany chili con carne with frijoles, tortillas, and salsa.
Ingredients
2.2 lbs Beef or Pork, cubed
1 onion, pricked with 1 whole clove
2 cloves roasted garlic
1 Bay leaf
½ tsp salt
3 Tbsp Chili spice blend, ground
1 Onion, chopped
3 Tbsp olive oil
2 tomatoes, chopped
Stock
Garnishes
Onion, finely chopped
Fresh Coriander
Avocado, sliced
Method
1

Rinse meat. In a casserole dish, place the meat with pricked onion, bay leaf, and salt. Add enough cold water to cover.

2

Bring to the boil and skim surface clean. Let simmer for one hour and set aside.

3

Heat a cooking dish over medium heat. Combine oil, chili spice, and chopped onion. Cook and stir constantly for five minutes.

4

Add drained meat and tomatoes. Cook for five minutes.

5

Add enough stock to make a smooth, creamy sauce. Let simmer 1/2 hour over low heat.

6

Garnish just before serving.