Chile con Queso with Pasilla de Oaxaca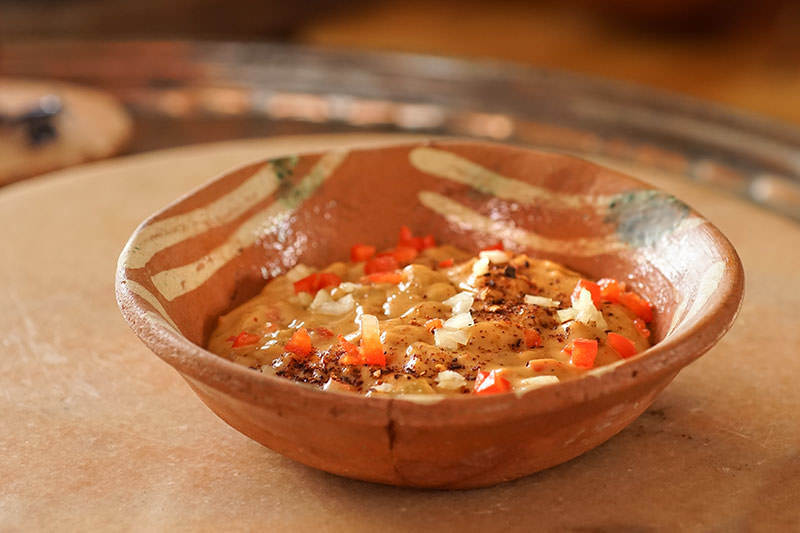 This dip combines smoky and creamy flavours with a hint of sweetness and is ready in minutes. A hearty, homemade cheese dip for game time, movie night, or as the sauce in our Chile Pasilla Mac and Cheese.
Ingredients
1½ Tbsp Chile Pasilla de Oaxaca flakes
1 Tbsp butter
1 small onion, diced
1 small red bell pepper, diced
¼ cup milk
¼ cup cream
2 cups cheese (cheddar or jack), grated
Method
1

Place a small pan over medium-high heat. Add the Pasilla flakes- being careful not to scoop out any dust lying at the bottom of the can- and toast in the pan for about 15 seconds before grinding.

2

Melt the butter in a small pan over low heat.

3

Add the diced onion and bell pepper and cook until just softened, about 2-3 minutes

4

Add the ground Pasilla and stir.

5

Add the milk and cream and stir. Adjust heat to ensure milk does not boil.

6

Add the grated cheese a handful at a time and stir to incorporate until the cheese is melted.

7

Serve warm with tortilla chips.