Chimichurri express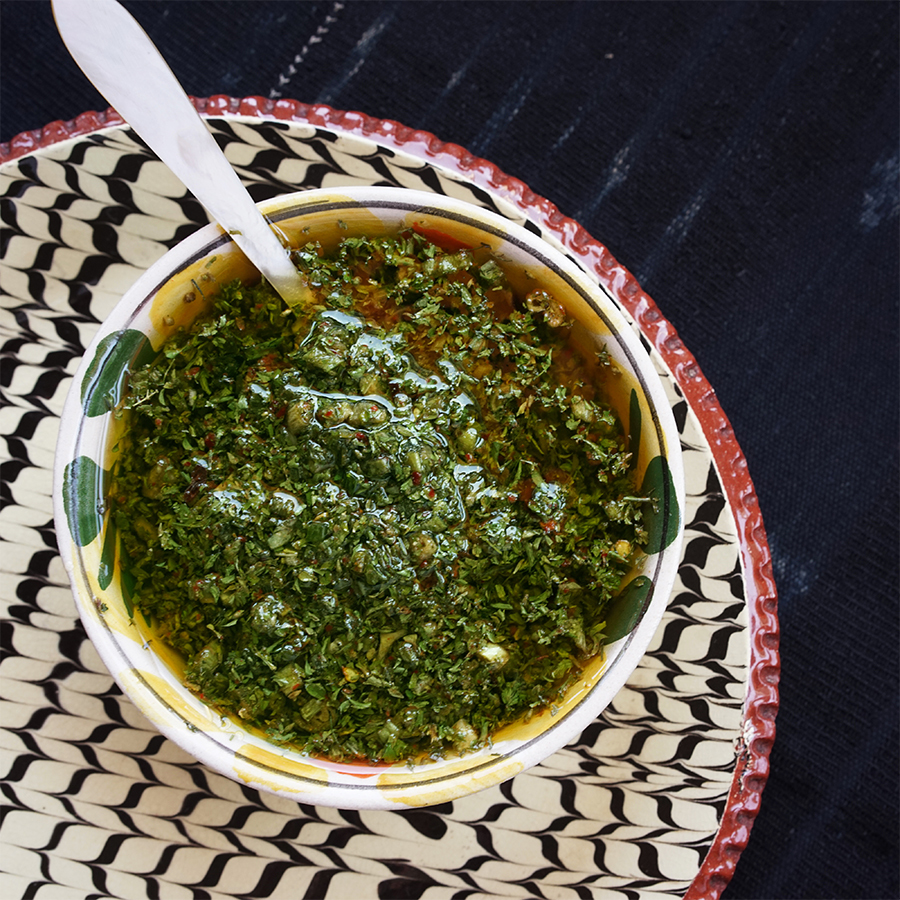 A perfect sauce for grilled food, quick and easy to make using a fragrant combination of our dry spices. Ideal for beef, lamb, pork, poultry or fish.

Method
1

Place the spices, vinegar, water, salt and Brandy in a bowl. Mix, using a fork. Let rest for 2 minutes to rehydrate the spices.

2

Add the olive oil and mix well.