Chimichurri Lamb Skewers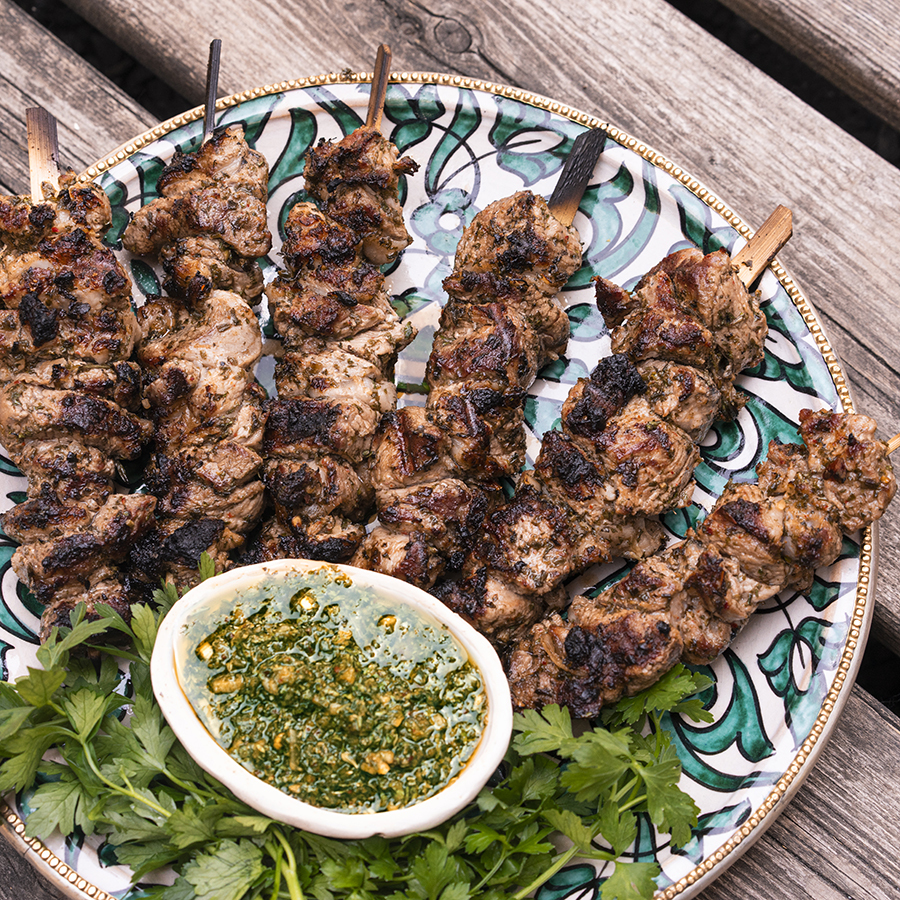 Chimichurri is often served on the side as an accompaniment, but thanks to its tartness, it is also an excellent marinade for beef or lamb brochettes.
Ingredients
4 Tbsp Chimichurri spice blend
2 Tbsp wine vinegar
Salt to taste
2 Tbsp Brandy (opt.)
6 Tbsp olive oil
2 lbs leg of lamb
Method
1

Prepare the Chimichurri sauce. Place the spices, vinegar, salt and Brandy in a bowl. Mix, using a fork. Let rest for 2 minutes to rehydrate the spices before incorporating the olive oil.

2

Cut the lamb into ¾ - inch cubes. Place in a bowl with half the Chimichurri sauce. Marinate for at least 30 minutes before threading the skewers.

3

Meanwhile, heat the grill to medium/high.

4

Grill the skewers on either side for 2 to 4 minutes, depending on the desired texture and taste.

5

Serve immediately with the remaining Chimichurri sauce as an accompaniment.