Chocolate Cardamom Coffee Cake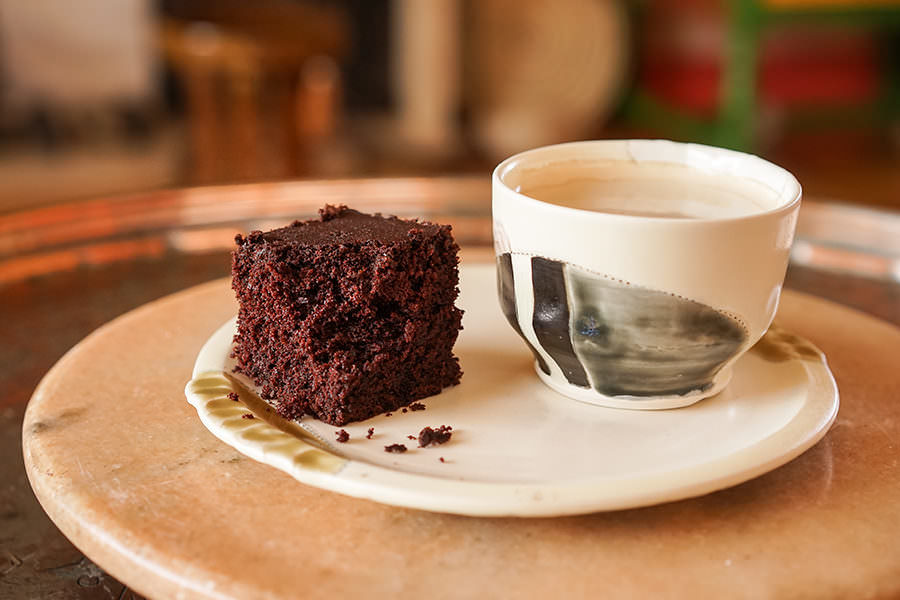 An excellent cake for an afternoon break, best with coffee or a nice cup of tea. The coffee brings out the taste of chocolate and pairs nicely with the cardamom. Ideally, use a stronger coffee, like Italian espresso.
Ingredients
1½ cup + 2 Tbsp. all-purpose flour
¾ cup cocoa powder
1 tsp baking soda
1 tsp baking powder
½ tsp salt
1½ Tbsp Ethiopian cardamom, ground
2/3 cup unsalted butter, at room temperature
1¼ cup sugar
2 eggs
1 tsp vanilla extract
1 cup strong coffee, cooled
Method
1

Preheat oven to 350º F. Place a rack at the center of the oven.

2

Butter and flour a 9-inch square mould.

3

Mix the flour, cocoa powder, baking soda, baking powder, salt and cardamom in a bowl. Set aside.

4

Cream the butter with the sugar in a mixer for around 2 minutes. Add the eggs, one at a time, and incorporate well. Add the vanilla and coffee.

5

Incorporate the dry ingredients gently by hand until the dough is smooth.

6

Transfer to the mould and bake in the oven for around 40-45 minutes. Cool for 20 minutes before removing from the mould.