Chocolate truffles with Oaxaca spices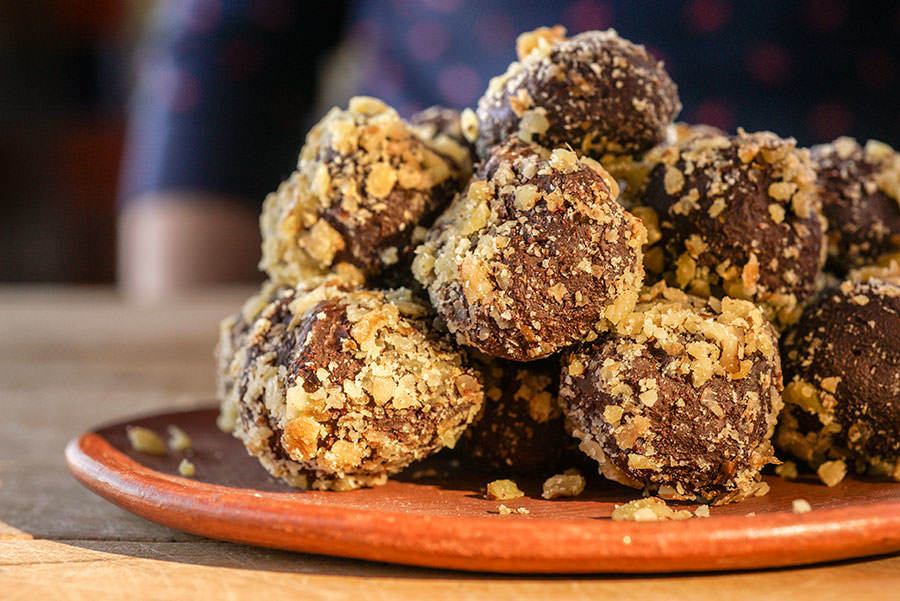 Mexicans have mixed their chocolate with spices long before the arrival of Europeans, so we can have great confidence in their savoir-faire when it comes to spicing chocolate desserts.
Ingredients
500 g dark chocolate (50% to 60% cacao)
350 ml 35% cream
Ground nuts, for rolling
Method
1

Finely grind the spices.

2

Crush the chocolate into small pieces. Put in a bowl and ad the spices.

3

Heat the cream in a pot.

4

Pour the boiling cream over the chocolate and spices. Mix well with a whisk.

5

Refrigerate for 1 to 2 hours in the fridge.

6

Form the truffles with a spoon and shape them by rolling with your hands.

7

Roll in nuts and keep cool.