Eggplant chokha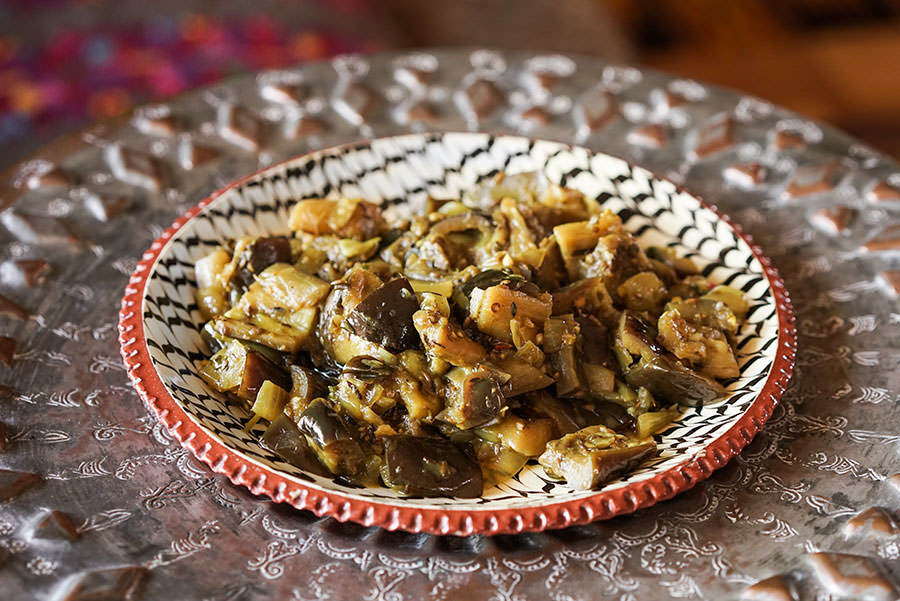 A great way to appreciate eggplant! You can leave it in chunks or purée it depending on what kind of texture you like.
Method
1

Chop eggplant into large cubes. Place in a bowl with salt. Mix well and let rest at least 15 minutes to allow water to drain out. Rinse eggplant in running water and squeeze out the juice forceful with your hands.

2

Heat a large pot on medium. Add oil and cumin seed. Fry for 5 seconds, then incorporate onion, garlic and chile. Sauté for 1 minute more.

3

Add eggplant, turmeric, ground coriander, amchoor and cilantro. Salt and pepper. Stir well, add ¾ cup of water and bring to a boil.

4

Cover and cook on low heat. Stir occasionally to ensure the eggplant doesn't stick. Simmer until it is falling apart, 40-50 minutes. Serve as-is or purée with a whisk.