Tomato Chokha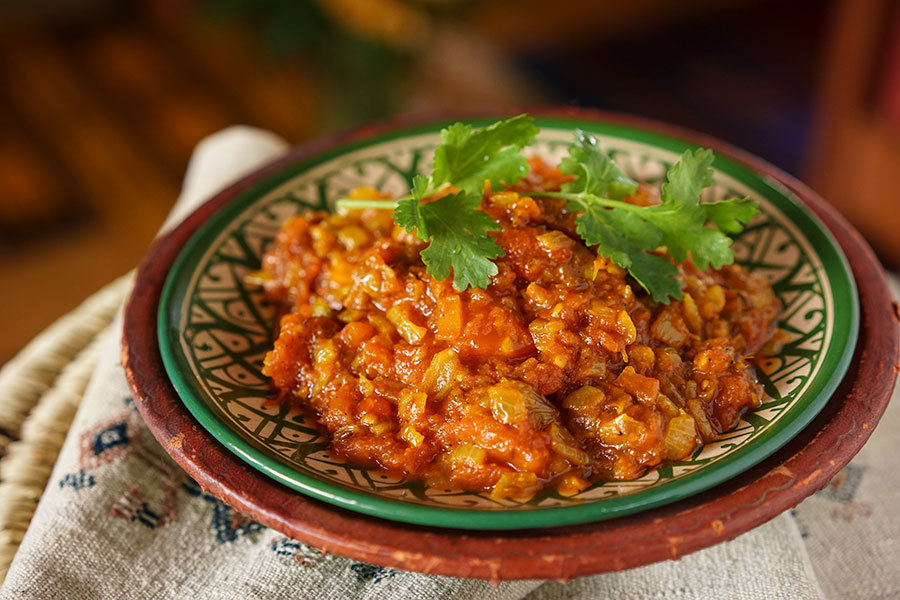 In Trinidad, tomato Chokha is often served as part of breakfast- but it's actually a great side to any meal. There's no need to peel the tomatoes before cooking them.
Préparation
1

Heat a large pot on medium. Add oil and cumin seed. When they start to brown, incorporate onion, ginger and chile. Sauté 1 minute.

2

Add turmeric, tomatoes, and cilantro. Salt and pepper. Stir well and bring to a boil then reduce heat to low. Stir occasionally to ensure the tomato doesn't stick. Simmer until it is falling apart, starting to dry, and pasty, 20-30 minutes.

3

Serve as-is or purée with a whisk.