Ethiopian-style Cauliflower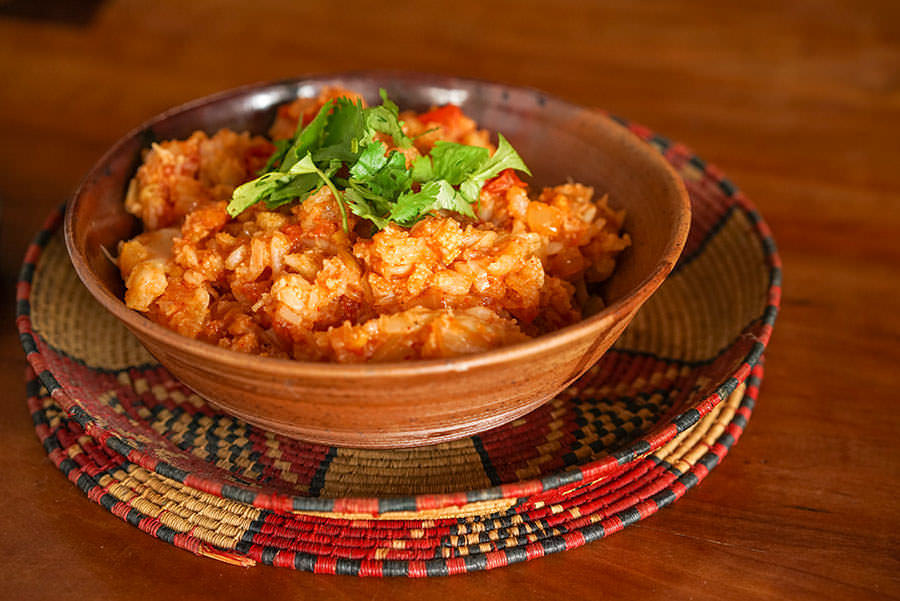 On peut très bien faire cette recette avec d'autres légumes et c'est une bonne occasion de passer des restes de légumes cuits. Ce qui importe le plus, c'est de bien compoter les oignons avec les tomates.
Ingredients
2 medium onions, chopped
4 Tbsp clarified butter
1 Tbsp ginger, chopped
3 tomatoes, chopped fine
2 Tbsp tomato paste
3 cups cooked cauliflower
2 tsp Royal Berbere or Ethiopian Berbere, ground
Reshampatti pepper to taste (opt.)
3 cloves garlic, chopped
Salt to taste
1 bunch basil
Method
1

Put onions and clarified butter in a pot on medium heat. Cook until golden. Add ginger, tomato paste and tomatoes. Cook for 5 more minutes. 

2

Mash cauliflower with a pestle. 

3

Once tomatoes have dissolved into a sauce, add Berbere, chile, cauliflower and garlic to the pot. Mix well and simmer for 5 minutes. Add salt and ¾ of the basil. Simmer for another 2-3 minutes. Garnish with remaining basil.