Cabbage Sautéed with Cajun Spices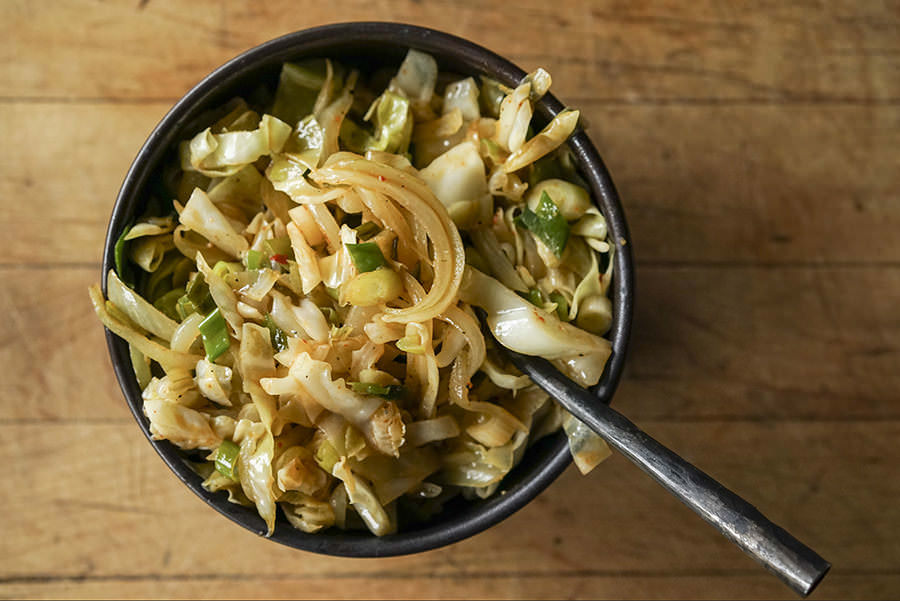 Since a cabbage can keep for weeks in the fridge, we pretty much always have some on hand. This stir-fry is easy to prepare and is perfect for making a meal in a hurry or just a quick side.
Ingredients
4 Tbsp duck fat
1 onion, sliced thin
½ green cabbage, sliced thin
2 Tbsp Cajun Spices, ground
1 tsp Reshampatti pepper (opt.)
3 Tbsp cider vinegar
Salt to taste
4 scallions, sliced
Method
1

Heat a large pan on medium-high. Add duck fat and onion. Sauté for 30 seconds.

2

Add cabbage, salt, Cajun Spice and chile. Sauté 2-3 minutes until the cabbage is tender.

3

Add vinegar, salt and scallion. Stir well and serve.