Cilantro chutney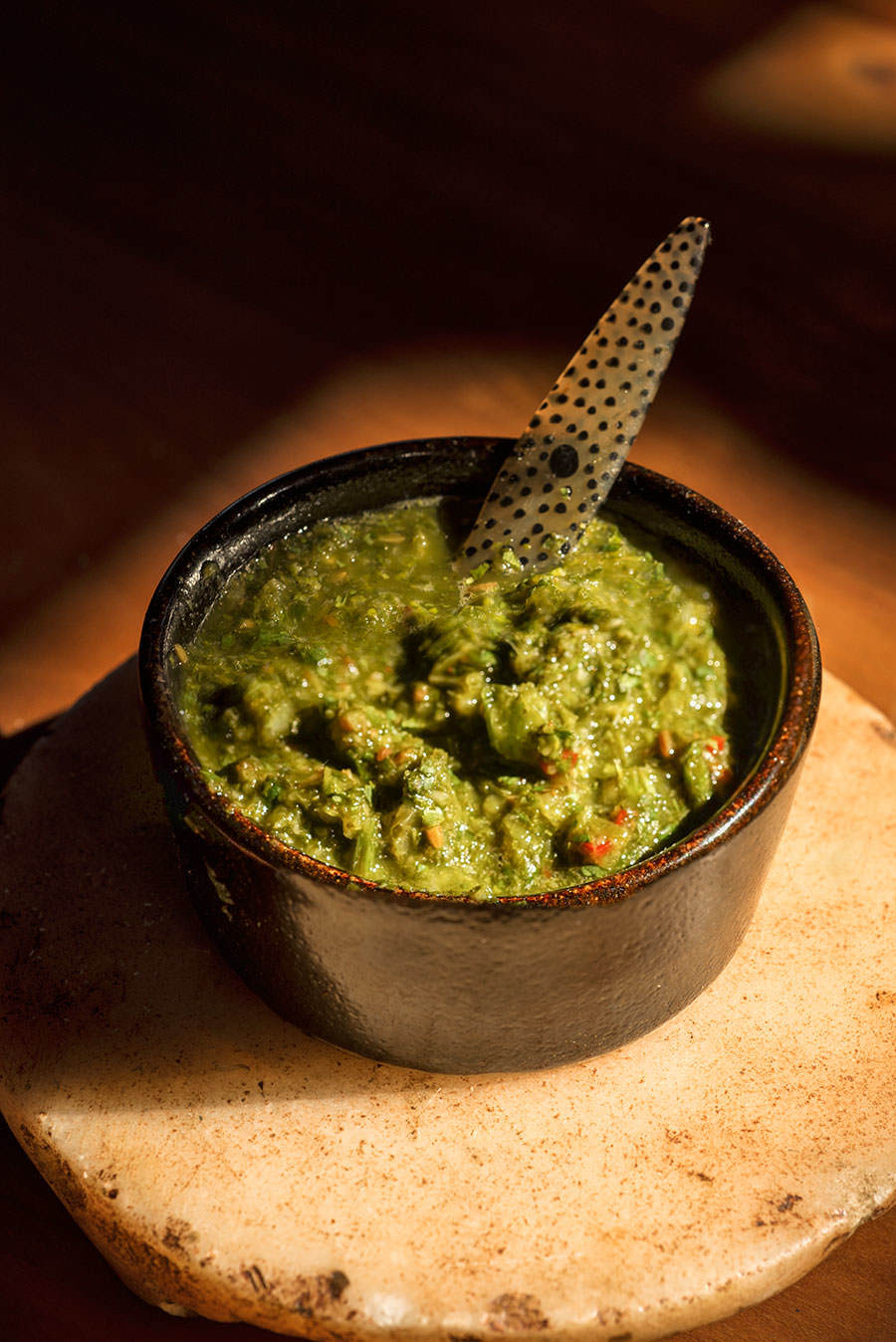 In India, it's almost impossible to serve a meal without lots of chutneys. This cilantro chutney is one of the most classic, and can be served with curries of all kinds, or even a pan-fried fish.
Ingredients
1 small bunch cilantro
Fresh green chile, to taste
2 cloves garlic
½ tsp cumin, ground
½ tsp Reshampatti pepper or Cayenne, ground
Salt, to taste
¼ cup lime juice
Method
1

Wash cilantro thoroughly. Chop roughly and place in a food processor.

2

Add remaining ingredients and purée. Add water if needed.