Coconut chutney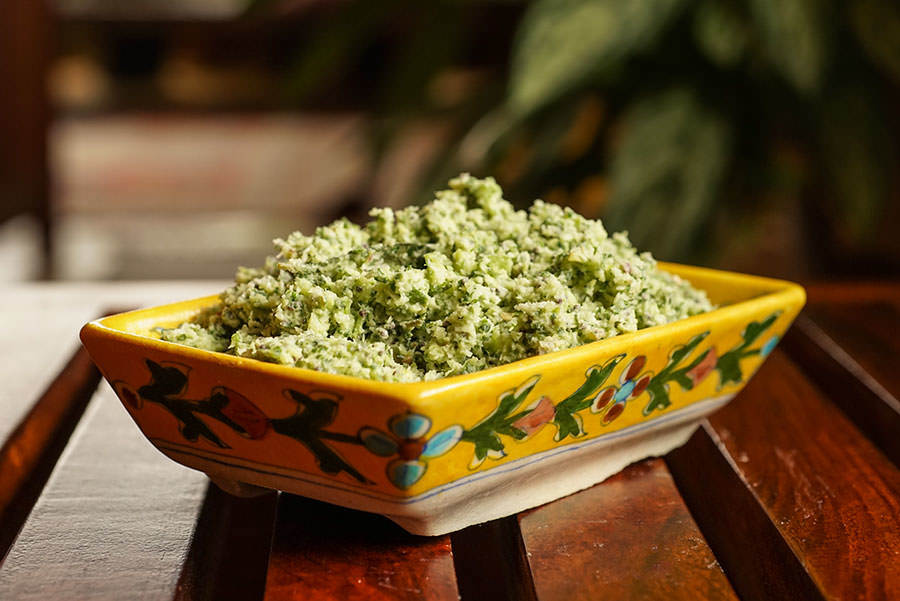 This spicy chutney is very common in South India. It's a great side for curries, but we serve it with lots of dishes, Indian or not. It's also an excellent marinade for grilled fish.
Ingredients
1  small bunch cilantro
1  small bunch mint
1 to 4 Tbsp fresh green chile or Reshampatti pepper, to taste
1  Tbsp ginger, minced
Salt to taste
¼ cup lemon juice
½ cup fresh coconut, grated*
2 Tbsp coconut oil
2 Tbsp brown mustard seed
15 curry leaves
*You can find very good frozen coconut at many Asian markets.
Method
1

Wash herbs thoroughly and remove any tough stems. Chop and place in a blender.

2

Add chile, ginger, salt, lemon juice and coconut, then reduce to a chunky purée. Add water if needed.

3

Heat a pan on medium, then add the oil and mustard seed. Add the curry leaves when the mustard seeds start to sizzle, then immediately pour over the chutney. Pulse the blender for 12 seconds to incorporate it all together.