Citrus and Long Pepper Lace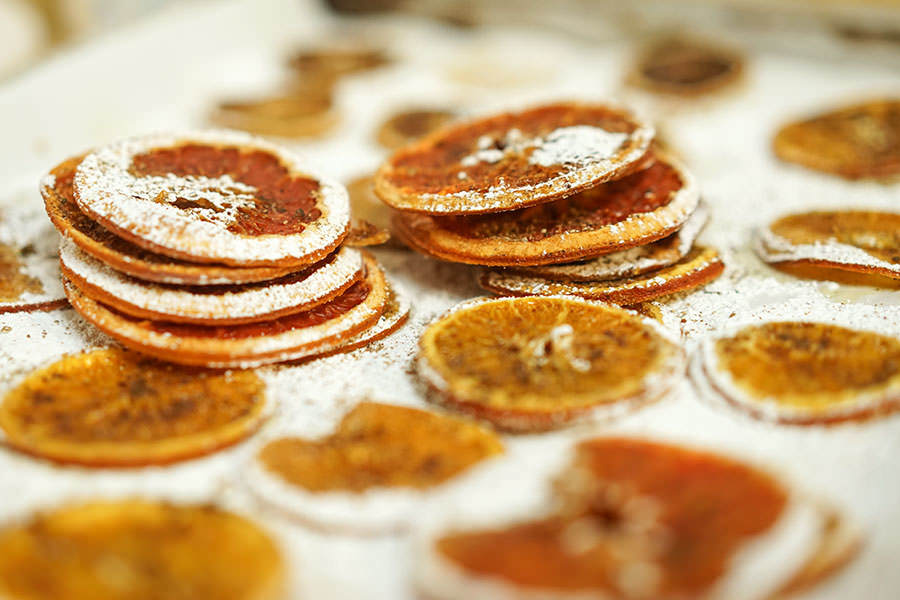 A great garnish for desserts, an easy snack, or a fun treat. 
Ingredients
1 pink grapefruit
---
1 Meyer lemon
---
1 Seville orange
---
½ icing sugar
---
2 Tbsp long pepper, ground
Method
1

Preheat oven to 175° F.

2

Slice fruit into rounds (about 1/16 inch thick) 

3

Place citrus slices on a large baking tray lined with parchment paper.

4

Sprinkle slices with a little icing sugar and some of the ground long pepper.

5

Bake for around 2 hours, flip slices, and sprinkle with remaining sugar and long pepper. Cook for one more hour.