Classic Eggnog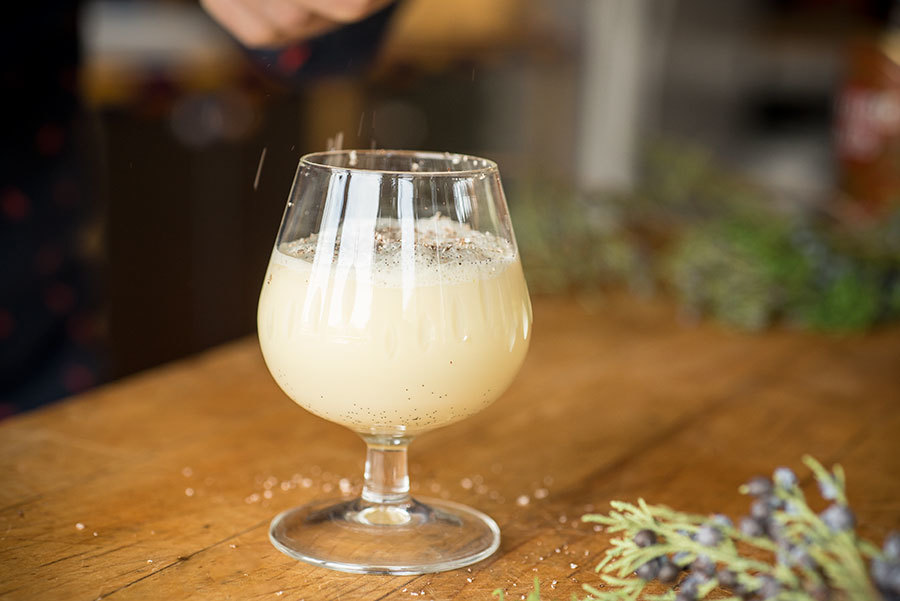 A Holiday classic which can also be made without alcohol for kids. Makes 4 cups. 
Since the eggs in this recipe are not cooked, we advise using the freshest eggs possible and drinking it all the same day.
Ingrédients
2 eggs
¼ cup sugar
1 cup milk
¼ cup 35% cream
1 Tbsp vanilla extract
1 pinch vanilla beans (Opt.)
6 oz rum
Method
1

Place all ingredients, except the rum, in a blender. Beat for one minute.

2

Pour into 4 glasses, divide the rum between them, and garnish with a hint of freshly grated nutmeg.