Classic Margarita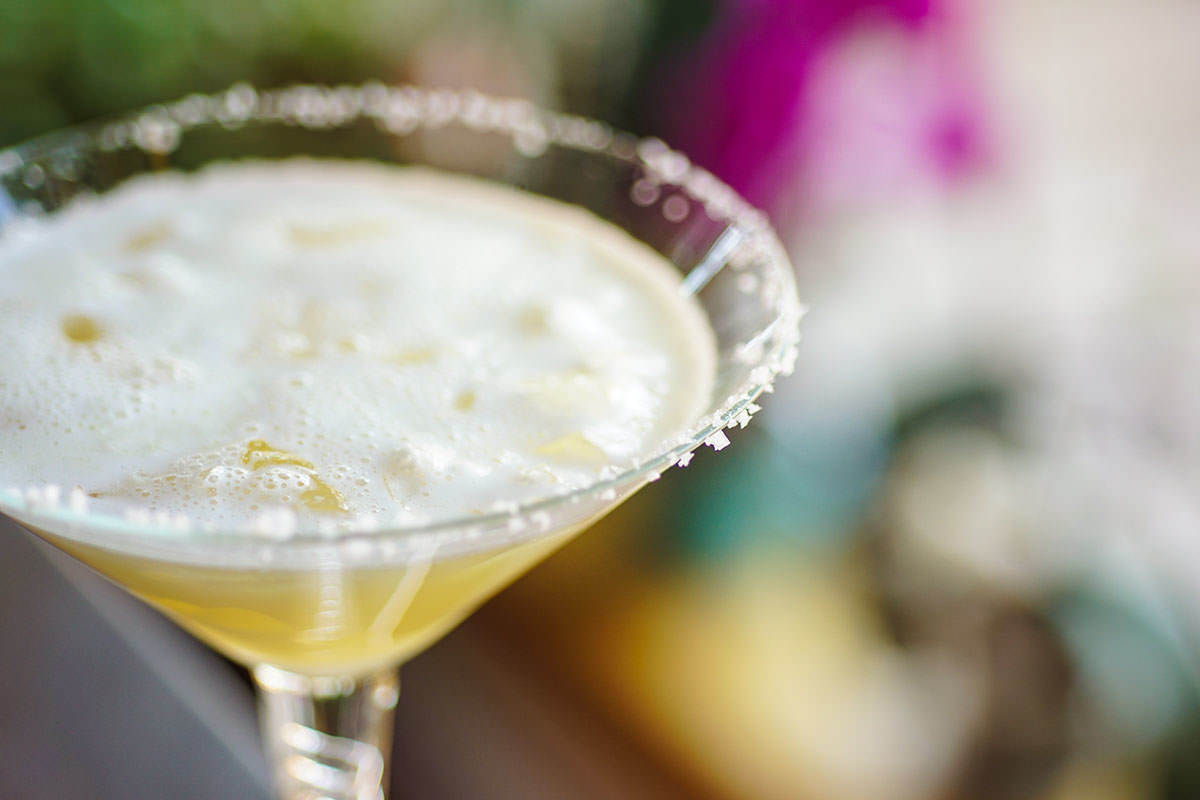 The making of a great Margarita depends on two main ingredients: freshly squeezed lime juice and a hint (not a ton) of good salt. The idea is to create as perfect as possible a balance between sugar, salt and acidity.
The origin of this popular cocktail remains clouded in mystery. It is rumored to have been invented either by a Mexican barman or by an American living in Acapulco. What we do know for certain however is that the Margarita has been the emblematic cocktail of Mexico since the 1940's.
Ingredients
1¼ oz Tequila
¼ oz Triple sec or Cointreau
Juice of  ¾ lime
1 tsp egg white
4 ice cubes
Method
1

Dampen a paper towel and lay it flat on a plate.

2

Place the fleur de sel in a saucer.

3

Dip the rim of the Margarita glass on the damp paper towel and then into the fleur de sel. (This technique allows the perfect amount of salt to sparingly cover the rim).

4

Pour the remaining ingredients into a cocktail shaker. Shake well then pour into the glass.  Salud!