Classic rub-roasted pork belly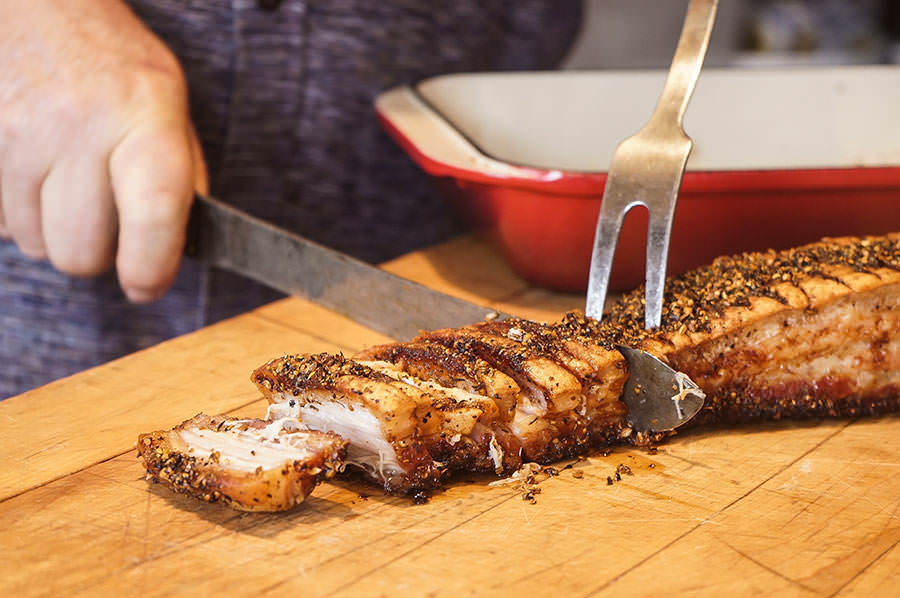 Pork belly is easily found in Asian groceries. To make the skin really crispy, make sure you dry it really well before scoring and seasoning.
This pork belly is great with date or apricot aioli.

Method
1

Preheat oven to 450 °F. Dry pork belly well. Score skin with parallel slices ¼ inch deep every ½ inch.

2

Place meat on a tray and rub with seasoning. Roll each side in the excess spices.

3

Place tray in the oven. Reduce temperature to 350 °F after 20 minutes, and continue cooking for another hour and a half.

4

Remove from oven and let rest 10 minutes before serving.