Classic Sangria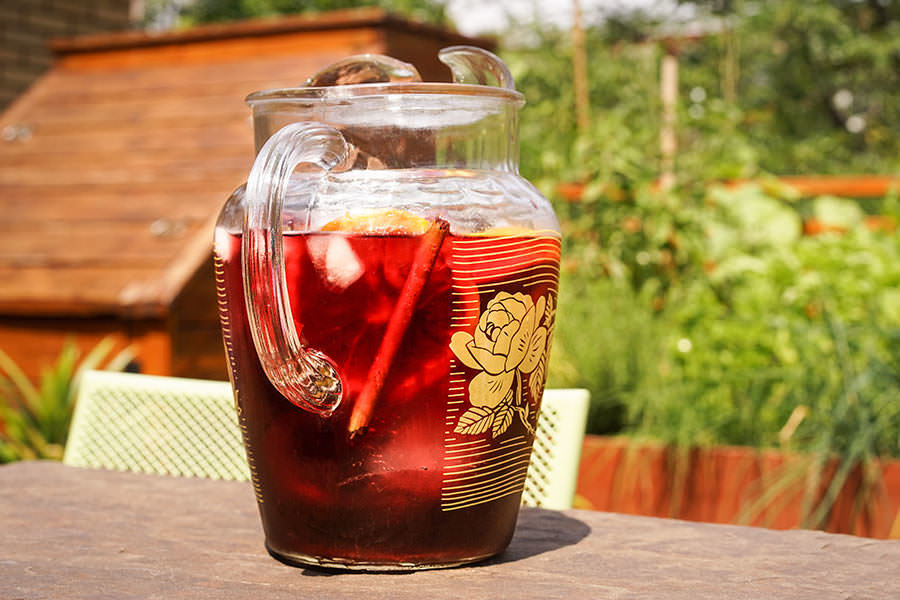 This traditional sangria has a delectable aroma and a higher alcohol content than other versions that are diluted with fruit juice. Best served cold.
Ingredients
½ orange, chopped
¼ cup sugar (or more, to taste)
2 tsp ground cinnamon
½ cup brandy
1 bottle (750 ml) full-bodied red wine, chilled
Ice cubes
Method
1

In a pitcher, mix oranges, sugar, cinnamon, and brandy. Let stand 15 minutes to an hour.

2

Add red wine, stir well, then add ice cubes.