Cochinita Pibil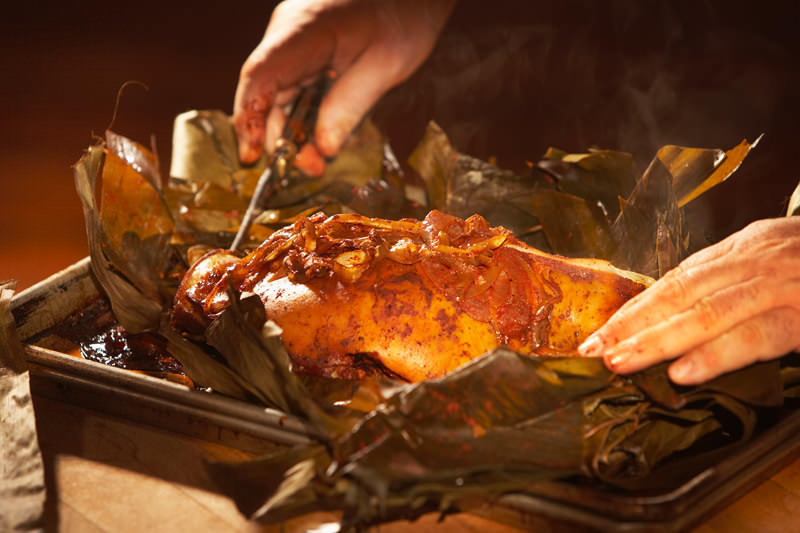 Recado, a sweet spice paste used traditionally in Mexican cookery, is the base of this recipe. This recipe calls for pork, though recado also favors turkey and chicken. A truly unique dish and a must-try.
Serve with Xi Ni Pek Salsa and pickled onions.
Ingredients
3½ oz. Recado Colorado
½ cup sour orange juice or white vinegar
6 cloves garlic
2 tsp salt
Banana leaves
1 suckling pig thigh
2 onions, sliced
Method
1

In a blender, combine garlic, orange juice, recado and salt to make a homogenous marinade.

2

Marinate pork for several hours. Wrap the pork in banana leaves with sliced onions.

3

Place under the broiler and cover.

4

Cook at 375°F until meat falls apart easily (approx. 2½ - 3 hours).