Coconut jelly gelatine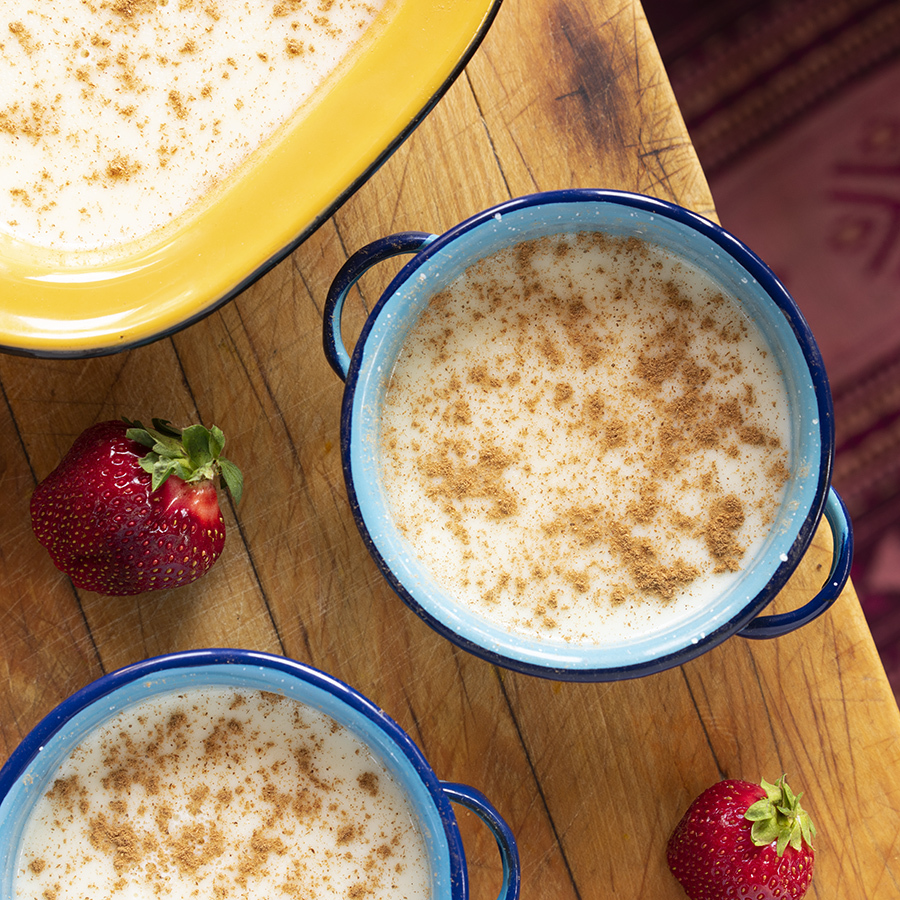 A simple, coconut-flavoured Mexican dessert, enhanced by cinnamon. Serve with fresh, sweet fruits such as strawberries or mangoes.
Ingredients
1 pack of gelatine
500 ml coconut milk
250 ml condensed milk
2 Tbsp cinnamon, finely ground
Method
1

Pour 4 Tbsp water into a small bowl, sprinkle the gelatine on top, rehydrate for 5 minutes.

2

Empty the container of coconut milk into a pan and place on medium heat.

3

When the milk is hot, incorporate the gelatine and mix until it dissolves.

4

Incorporate the condensed milk.

5

Pour into a 9-inch mold.

6

Refrigerate for 12 hours.

7

Serve in wedges, generously garnished with ground cinnamon.