Coconut milk and lime popsicles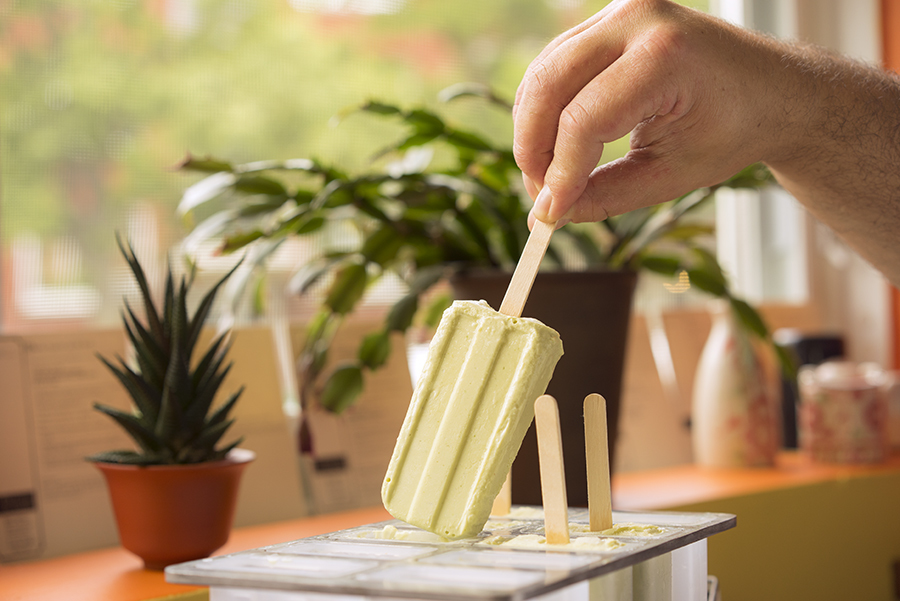 These popsicles are creamy, just sweet enough, and they're vegan too. The flavors of kaffir lime leaves and fresh ginger pair wonderfully with coconut milk, banana and lime. Makes about 6 medium sized popsicles.
Ingredients
1 cup coconut milk
1 Tbsp thinly sliced fresh ginger
1 avocado, peeled and pitted
1 not too ripe banana, peeled
¼ cup maple syrup
Zest of 1 lime
¼ cup lime juice (about 1 lime)
Method
1

Pour the coconut milk into a saucepan and bring to a boil over high heat. Remove the pot from the heat as soon as bubbles begin to form.

2

Add the lime leaves and fresh ginger to the hot coconut milk, cover and let steep for at least an hour. Filter.

3

Add the infused coconut milk and the rest of the ingredients in a blender and reduce everything to a smooth puree.

4

Pour into popsicle molds and freeze for at least 6 hours, preferably overnight.