Coconut milk BBQ sauce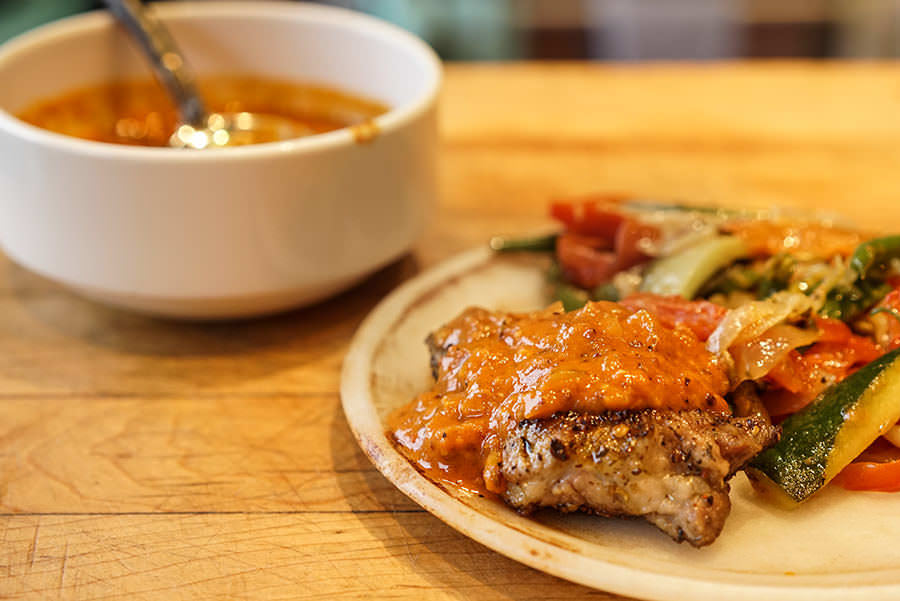 This barbecue sauce is perfect for roast or grilled meats. It also works with turkey or pulled pork. It keeps for days in the fridge.
Ingredients
3 Tbsp coconut oil
1 onion, chopped
4 cloves garlic, chopped
1 tomato, chopped
2 Tbsp smoked paprika
½ tsp cinnamon, ground
½ tsp thyme
1 tsp black pepper, ground
1 tsp cumin, ground
1 tsp Reshampatti pepper flakes
½ cup coconut milk
¼ cup tomato paste
Lemon zest or 1 Tbsp preserved lemons
2 Tbsp honey
1 tsp fish sauce
4 Tbsp vinegar
¼ cup Dijon mustard
Salt to taste
Method
1

Heat a pot on medium. Add oil, onion, and garlic, then sauté for 2 minutes.

2

Add remaining ingredients. Mix well and cook, stirring regularly, around 20 minutes, until the sauce thickens. Be careful: The sauce splatters as it heats.

3

Taste and salt if needed.