Coconut Milk & Mango Clafoutis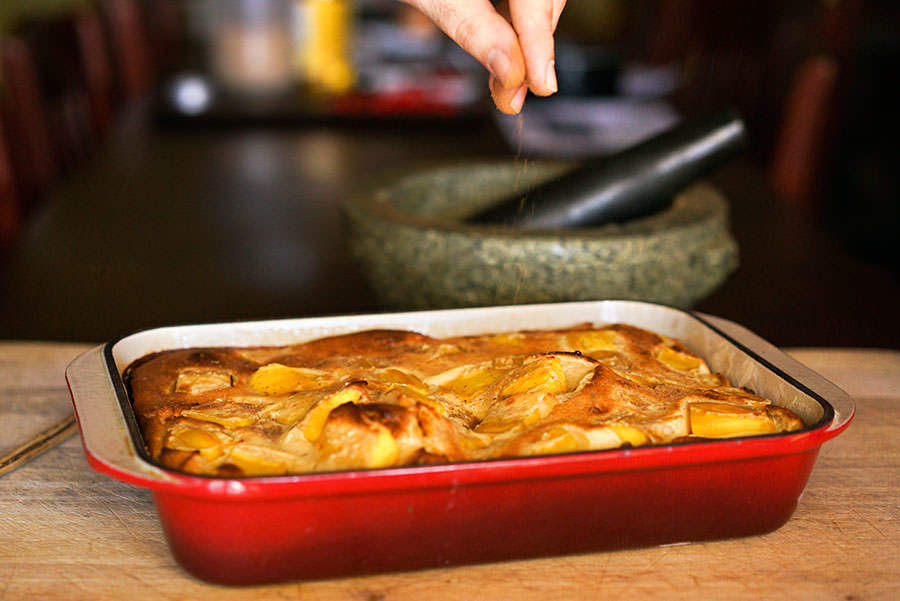 This is one of the easiest desserts to make, as shown by Ethné on the TV show Ricardo.
Ingredients
1 ½ cup coconut milk, warm
2/3 cup condensed milk
½ cup all-purpose flour
3 eggs, lightly beaten
3 tbsp dark rum
pinch of salt
2 ½ cups peeled and diced mango
1 tsp cinnamon, ground
Method
1

Place the rack in the middle position. Preheat oven to  425 ºF.

2

Grease and flour a 30 X 23 cm cooking pan.

3

In a large bowl, mix all the ingredients except the cinnamon.

4

Pour in the pan. Make surethat the mango pieces are well distributed in the mixture.

5

Bake for 25 to 30 minutes.

6

Sprinkle with cinnamon. Serve warm.