Coleslaw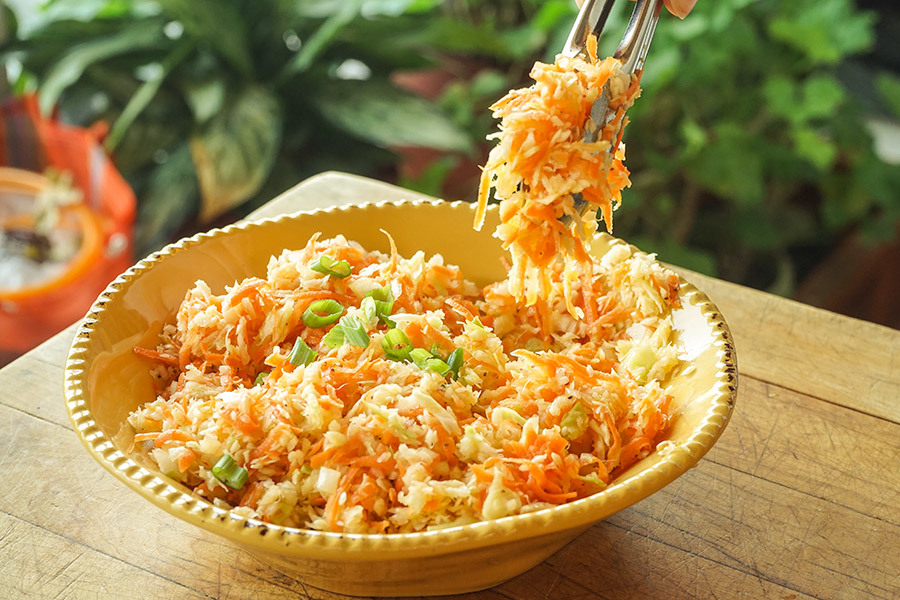 This slaw is a great side for roast chicken, pulled pork, or hot dogs. And don't forget to bring some on your next picnic!
It keeps for weeks in the fridge if stored in a sealed glass container.
Ingredients
1 large cabbage
1 onion
3-4 carrots
¼ cup sugar
Salt and pepper to taste
Dressing
Method
1

Grate vegetables in a large bowl. Add sugar, salt and pepper. Stir and set aside.

2

Place dressing ingredients in a small pot. Heat, while stirring, until the sugar is melted.

3

Pour warm dressing on the cabbage blend. Stir and transfer to a glass jar.