Colombo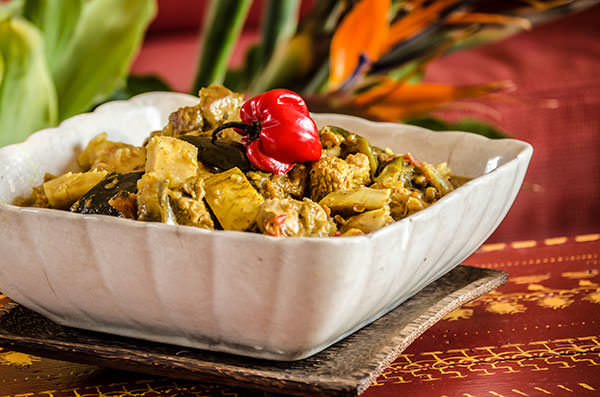 The flavors of Martinique and India meet in this delicious classic curry, that turns out to be even better when it is re-heated! Many vegetables can be used in this dish, including potatoes, eggplant, plantain, taro..

Method
1

In a heavy pan over medium heat, heat the butter and the olive oil. Sauté the onions and the garlic together.

2

Add the meat.

3

Add ground spices to the saucepan mixture. Cook until ingredients have turned golden brown, stirring regularly.

4

Add hot pepper, tamarind and salt. Add enough boiling water to cover.

5

Add the vegetables.

6

Cover and let simmer for at least one hour.