Colombo Grilled Salmon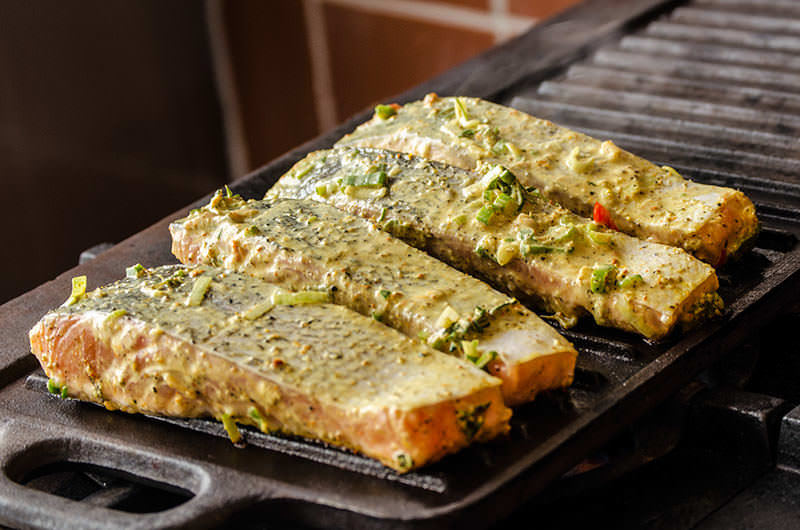 This grilled salmon recipe was inspired by a ''cook'' (picnic) we once had on a beach with a view of the Carribean Sea. All the West Indian flavors can be found in this all-purpose marinade.
Ingredients
4 salmon filets (5 oz each)
2 Tbsp olive oil
1½ coconut milk
Marinade
Method
1

Mix all marinade ingredients in a bowl. Wash and dry salmon using a paper towel. Marinate for 1 to 2 hours.

2

Remove salmon from bowl and set aside. In a pot, heat oil on medium heat and pour the marinade. Cook while stirring for 5 to 6 minutes. Pour in the coconut milk and cook until sauce is the desired consistency.

3

Cook salmon on a hot grill, 2 to 3 minutes on each side. Serve with the coconut sauce.