Corn and feta salad with Peruvian spices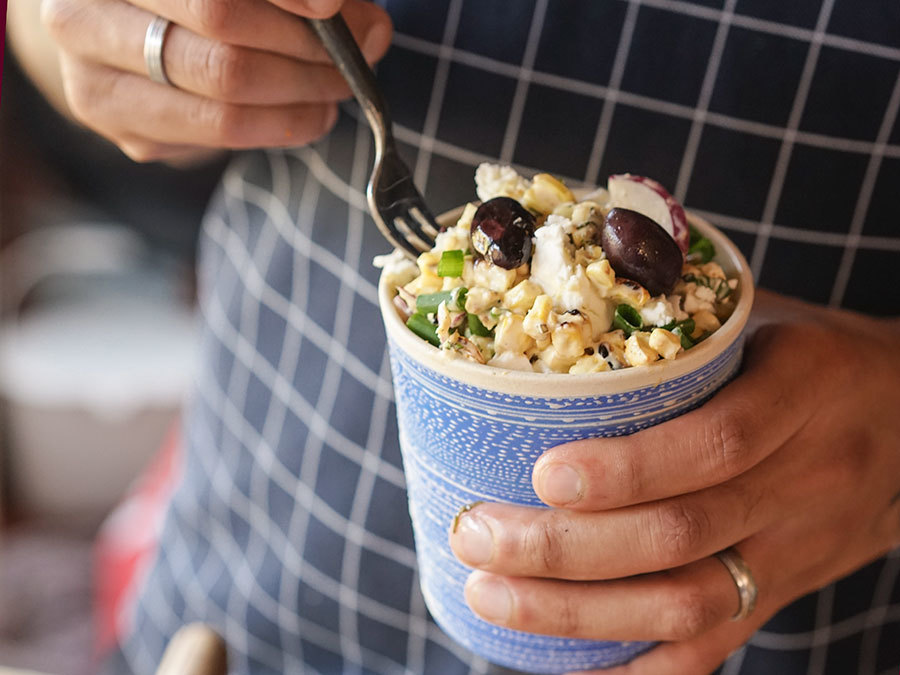 This creamy salad is wonderful when made with fresh, grilled corn, but is equally delicious when using left over boiled corn. Serve in a large bowl or as individual portions, in glasses. 
Ingredients
4 medium ears of corn
85g (3 oz) feta
3 Tbsp lime juice
3 Tbsp Layover in Peru spice blend, ground
½ red onion, finely sliced 
¾ cup mayonnaise
¼ cup sour cream  
2 Tbsp olive oil 
2 Tbsp fresh mint and/or fresh coriander, slivered 
Black olives to garnish (opt.) 
Method
1

Heat the grill. Shuck corn and place on the grill, turning occasionally until well cooked and grilled.

2

Put feta in a bowl of cold water for 10 minutes, to desalt partially.

3

Crumble half the feta into a bowl with the remaining ingredients, except the olives. Mix well to create a smooth sauce.

4

Shell the corn kernels into a large bowl. Incorporate the sauce. Garnish with remaining feta and olives.