Corn Salad with Merken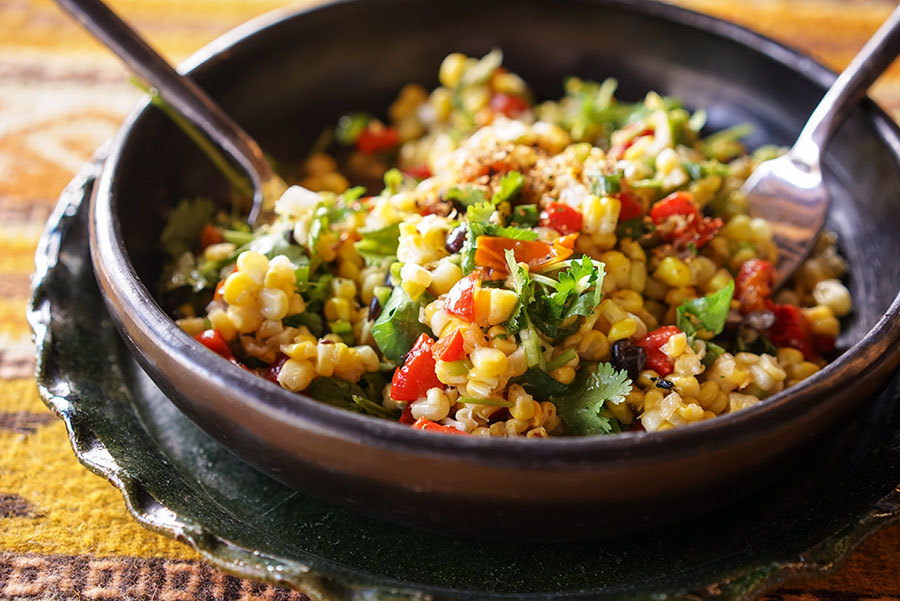 The ingredients in the salad dressing seem surprising, but trust us: toasted cumin, fish sauce, cilantro and Merken is a delightful combination.
Method
1

First, make the dressing. Place lime juice, scallions, coriander, fish sauce and merken in a bowl.

2

Toast cumin in a small pan until fragrant. Stir into the dressing then incorporate the oil.

3

Roast pepper in oven on broil until the skin is blackened. Place in a bowl and cover with a plate. Let stand 10 minutes and skin the pepper.

4

Dice the pepper. Add remaining ingredients to the dressing. Stir well and let rest 20 minutes before serving.