Coronation chicken rolls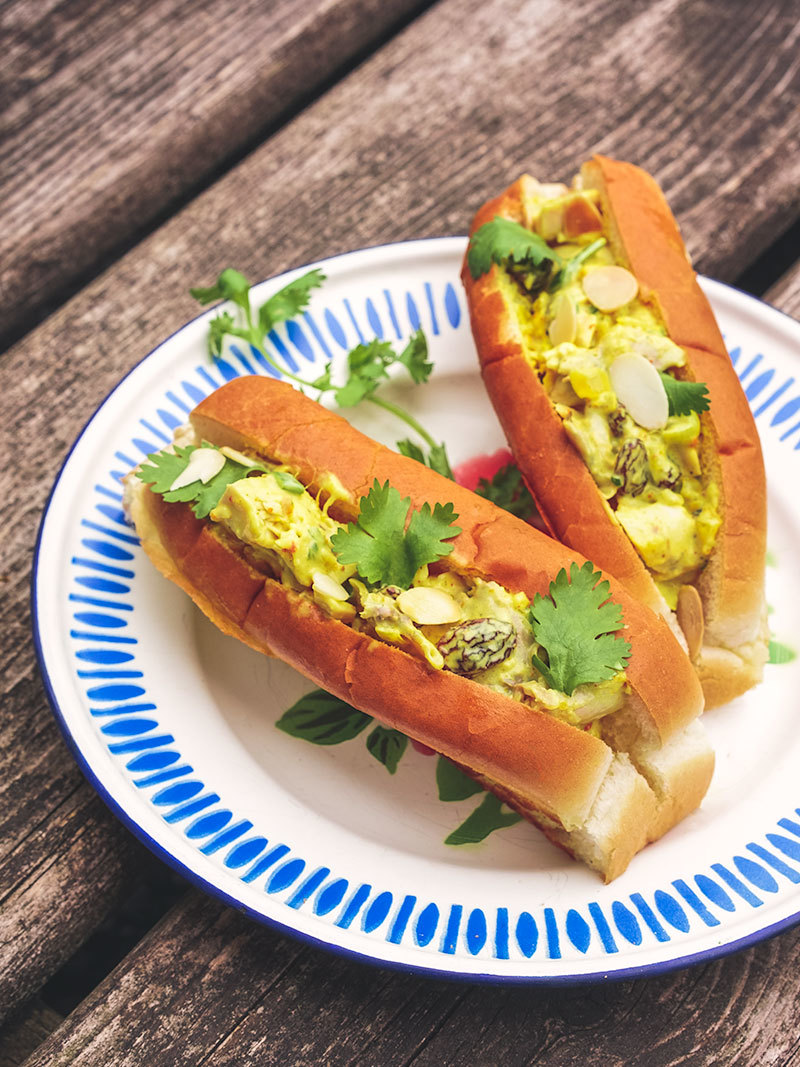 Coronation chicken is a chicken salad made with mayonnaise and curry that the British often serve as a sandwich. Here, the classic dish has been slightly revised to be served as a roll.
Ingredients
3 Tbsp butter
1½ small onion, chopped
1½ Tbsp Madras curry (ground) or of curry powder
½ roasted chicken, cold
¾ cup raisins
4-5 green onions, finely chopped
4-5 Tbsp mayonnaise
6 Tbsp mango chutney
Juice of a lemon
6 Tbsp plain Greek yogurt
12 buttered hot-dog buns
A handful of fresh cilantro, chopped
2 Tbsp toasted slivered almonds
Method
1

Sauté the onions in the butter over low heat.

2

Add the ground curry and cook for five more minutes.

3

Remove from heat and let cool completely.

4

In a large bowl, mix the raisins, green onions, mayonnaise, chutney, lemon juice and yogurt.

5

Dice the chicken and toss in with the mayonnaise mixture until well coated.

6

Add the cooled onions to the chicken.

7

Grill the buttered hot-dog buns in the oven or over the barbecue.

8

Stuff the buns with the chicken preparation.

9

Garnish with cilantro and almonds.