Country-style Lentil Soup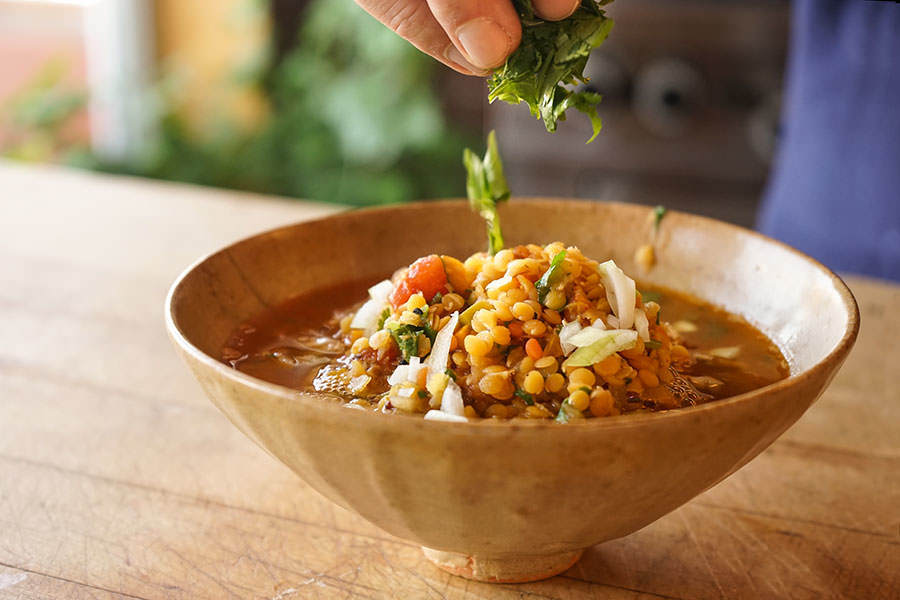 A wonderful way to use all of the vegetables that have overstayed their welcome in the refrigerator.
Ingredients
Garnish
2 cloves garlic, grated
1 handful cilantro, chopped
Red wine vinegar
Chopped onion
Method
1

In a large pot, heat the oil over medium heat. Add Panch Phoran and fry until seeds are light brown (20–30 seconds).

2

Add onion, celery and chili. Sauté well (8–10 minutes).

3

Add smoked paprika and sauté 2 minutes longer before adding tomatoes, bay leaf, lentils, salt and enough water to make a hearty soup. Simmer for 30 minutes.

4

Add grated garlic, chopped cilantro and 3 tbsp. of wine vinegar. Stir well and serve.

5

Place a bowl of chopped onions and vinegar on the table so that each person can garnish to their liking.