Country-Style Red Curry Chicken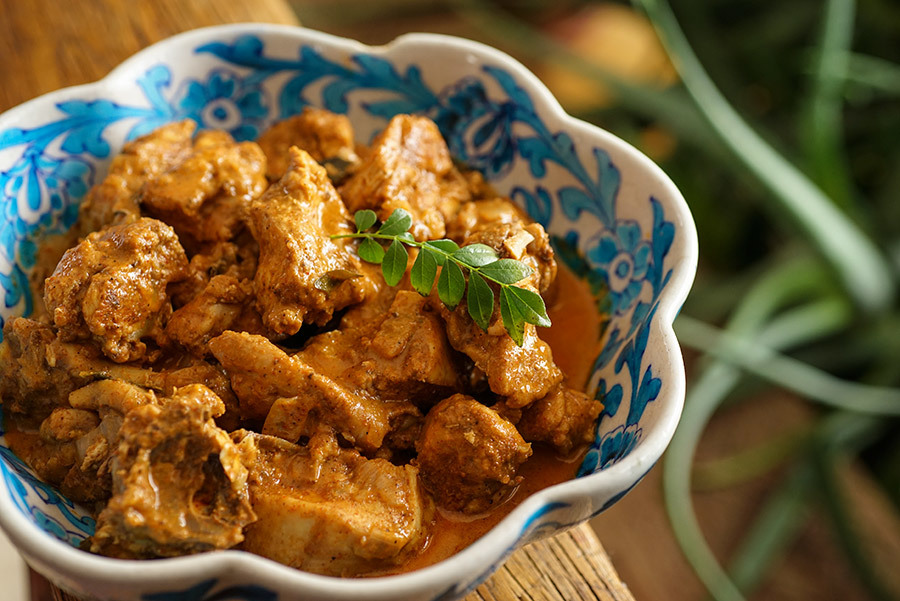 The charm of this rustic Sri Lankan recipe is its simplicity. 
It's the perfect dish for days when you have little time to cook. Just put it all in a pot and steam it gently until the chicken is cooked, then add the coconut milk.
Préparation
1

Chop chicken into pieces. Remove skin if desired. Place in a pot. Add ground curry, paprika, salt, curry leaves and onions. Stir well.

2

Add ½ cup water, cover and place on medium heat. Simmer for 30 to 40 minutes until the chicken is cooked.

3

Add coconut milk. Increase heat to maximum and bring to a boil.

4

Remove from heat and let rest 15 minutes before serving.